Mason Baggott & Garton Info

Mason Baggott and Garton - Brigg
A Law Firm with traditional family values who provide fast , friendly and efficient legal advice.

25 Bigby Street
,
Brigg, England
,
DN20 8ED

http://www.lawlincs.co.uk

askus@lawlincs.co.uk

01652 654111

Mason Baggott and Garton - Epworth
A busy High Street Law Firm offering good value for money legal services to clients old and new.

1 Market Place
,
Epworth, England
,
DN9 1EU

http://www.lawlincs.co.uk

askus@lawlincs.co.uk

01427 872661

Mason Baggott and Garton - Scunthorpe
A well established Law Firm with an excellent reputation, everyone at Mason Baggott and Garton is committed to giving the best client care experience to all of their clients.

13 to 19 Wells Street
,
Scunthorpe, England
,
DN15 6HN

http://www.lawlincs.co.uk

askus@lawlincs.co.uk

01724 868611

Mason Baggott & Garton Solicitors in Brigg, Epworth & Scunthorpe
Mason Baggott & Garton has always struck us as the quintessential "British Law Firm". Established in the 1800s? [Check]. Niche, tight-knit grouping of offices? [Check]. At least three generations of the same family having worked there? [Check]. A knighthood handed down here and there? [Check].

The firm was originally called Goy, Cross & Co, formed in Brigg around 1870. It subsequently became known as Norman Gibson, set up in Scunthorpe of 1919. It wasn't until 1955 that the firm was at least called Mason & Baggott, before finally gaining its full title of Mason, Baggott & Garton in 1975.

They provide Residential & Commercial Conveyancing services for people looking to buy, sell, or re-mortgage their property/land. They provide specialist elderly client advice, including Wills and Probate. They have a family law department for things such as divorce and child custody. They also cover various types of litigation such as employment law, consumer disputes and accident compensation claims resulting from personal injury.

They have the standard customer reviews page but seem to focus on displaying reviews that mention staff by name. These staff members are then linked to from the review itself, such as:

"The service given to us by Ann Hinds was second to none ... Ann was fantastic from start to finish and is a real asset to you firm ..."

"Jenny was ahead of schedule at all times. Whenever I rang she was on the ball immediately ... She came across as very personable and real which made her very easy to talk with ... I cannot praise Jenny enough ..."

"Both Selina and her secretary Shelley responded promptly and fully to my queries and moved the conveyancing along as quickly as they were able ..."

I've cropped down each of these to highlight the point. But we're always keen on firms that provide details on staff. Mason Baggott & Garton go beyond the usual profile photo and name too, with each staff member having their own information page including things such as hobbies and favourite books.

The current partners in the firm at time of writing are:

Sarah Regan, Head of Family Department, spent part of her childhood in the West Indies. She came back to finish her education in England, then undertook a Law Degree at Leeds University. A Legal Practice Course at York College of Law followed before before becoming a trainee solicitor at MB&G in 1997. Within four years, she was a partner at the firm.

Emma Jane Johns, Head of Probate Department, started her legal career in London dealing with EU public procurement law relating to Far East nuclear power construction contracts before returning to North Lincolnshire and joining the Residential Conveyancing team at Mason Baggott & Garton's Brigg office in 1995, becoming a partner in 2004. She now works at the Scunthorpe Office running the Wills, Probate and Elderly Client Advice Department.

Richard Mason started out in litigation in the commercial sector before completing his legal training and joining MB&G as a trainee. He specialises in commercial law and litigation.

As you can probably tell, we're quite impressed with this firm. The only thing we're not so keen on, is their labelling of certain pages as "online tools". Having created these write-ups for hundreds of companies over the years, our (and probably most other's) definition of an online tool is something that works automatically based on programming that can be accessed over the internet. Like a re-mortgage calculator - i.e. something you give information to for it to spit out an answer automatically. However, the three "tools" provided in this instance appear to be just regular contact/callback forms. You fill in your information, click submit, and someone will get back to you later. We're not saying don't use the enquiry forms. We're just saying don't expect an automated answer.

We tested it out to make sure, and yes, the form we used simply sent our information off electronically. I'm sure it's more of a misuse of semantics rather than deliberate deception. You'd have to be quite new to the internet to get to the end of that page without realising it was a contact form, not an automated tool. However, MB&G did hit the headlines back in early 2015 when one of their solicitors was struck off for misleading a client, a bank, and her own firm. Assistant Solicitor Eve Clare Carlile, who worked at the firm in conveyancing, was removed from the Roll of Solicitors and fined by the SRA after she wrote a misleading letter to Santander bank. It is important to note though, that Mason Baggott & Garton spotted the issue themselves, fired Ms Carlile, and alerted the regulator.

The majority of news articles in recent years have not been very happy stories for the firm. They have lost two key figures to cancer. Rex Garton died at the age of 66, having been part of the practice since before one of the current partners was even born. He was a renown figure in the community and Scunthorpe United vice-chairman. Sir John Mason CBE died from pancreatic cancer at the age of 73, 20 years after being knighted by the Queen for his work in politics and health. John joined Mason Baggott and Garton in 1959, following in the footsteps of his father Harold. His son, Richard Mason, and his daughter, Emma Jane Johns, continue at the firm.

Not surprisingly, the staff at the firm now host and take part in events to raise money and awareness for cancer charities such as Macmillan.

With such a long firm name, plus the inclusion of an ampersand ("&") you would expect there to be considerable issues surrounding web address. However, the firm have avoided that by going for "www.lawlincs.co.uk" - obviously short for Lincolnshire. There are no other website variants out there, including www.lawlincs.com which is owned by someone else or any relating to the full firm name such as www.masonbaggotgarton.co.uk - so it is advisable to bookmark the site once on it to make sure you don't get lost on the way back.

One odd thing we came across, was this YouTube video purporting to be a parody of a Mason Baggott Garton ad in Epworth. We're assuming it must have been a local television advert, because we can't find any such ad on the web. If you do know it and know where we can see a recording, we'd love to see it simply to satisfy our curiosity regarding the parody.

We haven't looked in depth at their recruitment program so are unaware of any job vacancies available. If you do want to build a career with Mason Baggott & Garton, then it is best to contact them using the phone, email, or website details given above. Due to the complexities of case funding, it is always best to ask about things such as Legal Aid in conversation too. Each firm should state a registration number with their respective Law Society, as well as their SRA number where applicable. Ideally, you should visit the website and look for any specific phone number or email address to contact the right department. - www.lawlincs.co.uk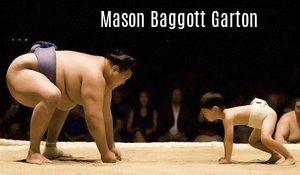 This
Mason Baggott & Garton
article is rated
4.3
/
5
based on
21
reviews. †
Rate it:

---
Other Law Firms like Mason Baggott & Garton:
» www.ktpsolicitors.com - This doesn't just keep costs down ...
» www.qdoslegal.com - There is an absolute plethora of sites out there under the QDOS brand ...
» www.bmd-law.uk - However ...
» www.murrayhay.co.uk - They hand the project over to some web designers who come back with a design that they believe looks very business-like ...
» www.rogerssolicitors.ie - But when visited ...
» www.rgsolicitors.co.uk - Usually ...
» www.cbtrl.com - An Associate with The International Centre for Clinical Excellence ...
» www.threegraceslegal.co.uk - Again I'd just like to point out ...
» www.balfour-manson.co.uk - There seems to be a league for legal professionals to play football against each other ...
» www.rjgill.co.uk - This is not to say that you'll get a bad outcome ...
» www.go-complain.co.uk - But they should advise you if there is any industry Ombudsman to attempt recourse through prior to the last resort of actual court action ...
» www.lmdlaw.co.uk - From the LMDLaw site ...
» www.nesbitlawgroup.co.uk - that the insurer alleges that the claimant is not being completely honest in their claim about the incident and/or their injuries ...




Search for Solicitors
Near You:
Recommended Firms:
Firms with
Most Complaints:
This "Top 10 Worst" list is based on the Legal Ombudsman's complaints database, adjusted to factor in firm size and other relevant information:

» Mr Tariq Rehman of Kings Court Chambers
» Allan Rutherford Ltd
» Parabis Law LLP (aka Cogent Law or Plexus Law)
» Allerton Kaye
» DAS Law Limited
» Mr Wray of Kings Court Chambers
» Minster Law Ltd
» Handley Brown LLP
» Lyons Davidson Ltd
» Keppe & Partners

» Arc Property Solicitors Llp (has been closed)
» Abode Solicitors Limited (has been closed)
» Robert Meaton & Co (has been closed)
» Swinburne & Jackson Llp (has been closed)

The Legal Ombudsman's complaints database will tell you what type of cases were complained about and whether any compensation was ordered. View it here »
Related News:
Legal
: You can gauge how many times the lawyers in your firm have really visited with the client. how many times they'd lunch with a client or a referral source. Astonishingly. many .though not all) businesses that are pedigreed are sele ...

Edwards Reactivates Law License, Speaking At Occasion
: In this data there is no occupation or company name search traffic. as well as the search volume numbers .by group) and the law firms dataset differ. They reviewed social networking profiles and the sites of the Am Law 50 includin ...

Publishing Via EReaders For BizDev? Wolters Kluwer The Intelligent Solutions Blog
: Put your entrepreneurial tendencies to work and attest that you comprehend the company needs of small businesses. There's more to Google. They are going demonstrate how this promotion process may be made more efficient and to go o ...

KG&B Law Launches Latest Guidebook In the Small LawFirm' Law And Learning Guidebook Series '
: Run by the Law Society. Locate a Solicitor is a totally free service for anyone looking for information about organisations or people providing legal services in England and Wales that are governed by the Solicitors Regulation Aut ...

>> SEO for Law Firms? <<