"What Exactly Do I Get?"
Welcome to the 1to1Legal Solicitor Referral Network which we've been continually developing since 1999. Back then, like most referral services, we were charging £300-£1500 per referral to a restricted panel of firms.
But in 2007,
we switched to the more ethical, low fixed-fee structure
and started expanding the panel to allow potential clients more local legal help options across a wider case range. We also increased the scope of promotional services to provide extra benefits for our network firms. We now offer:
@ Hundreds of Fresh, Self-motivated, Client Referrals
@ Social Network Promotion
@ Links from our Website(s)
@ SEO Benefits
@ Video Creation/Promotion
@ Brand Protection/Awareness
@ A Categorised Law Directory
@ Press Release/News Feature Circulation
Not every solicitor is a stubborn, technology-deficient, egotistical oaf.
(Yes, there is a cheap joke to be had there, but we're above such things.) However, our system is a modern, low cost, future-proof, 100% unique way of getting individuals and businesses that are already looking for a solicitor - to take a look at your firm. You still get completely tangible results, without the need for £5-£50 per click on Google. So any firm we take on, must at least
understand
the importance of a mobile friendly website with a clickable phone number ... even if, like many, they haven't actually got around to sorting that out yet.
First and foremost, we guarantee to refer people to you month after month. These are people who are seeking help and have come to us to find a law firm.
No cold-calling. No 'cashback' promises. No old re-cycled leads.
You select the case types you want to receive (divorce, personal injury, wills, conveyancing, etc.) and we send people your way. Our sites have a solicitor search function which allows visitors to enter their case type and postcode to see a list of law firms that deal with their legal issue, in order of distance from them. They can then phone, email or visit the solicitor's website direct. We don't handle or "manage" any client details.
You can select as many case types as you wish. If there is a particular case type you would like referred that is not currently listed in the search function,
get in touch
. The following case types are available for referral right now:
Please note: there are no payment buttons on this site. You can not join the panel unless approved by the panel manager after the team perform various checks (e.g. location, case range, Legal Ombudsman's complaints database, etc). Use the 'Check Availability' form below.
Referral Package
30-50 people referred
per month
(depending on location and case types accepted)

Unlimited Case Types
(choose to receive as many different case types as you wish)

Map Search Inclusion
(our "find a solicitor" function)

Linked to from our local search directory
(on topic pages on a network with over 300,000 backlinks)

£199 +vat per year
Referral Package+
30-100 people referred
per month
(depending on location and case types accepted)

Unlimited Case Types
(choose to receive as many different case types as you wish)

Map Search Inclusion
(our "find a solicitor" function)

Linked to from our local search + case categorised directories
(on topic pages on a network with over 300,000 backlinks)

Social Promotion
(your firm/website posted regularly to our 10,000+ Facebook fans, Twitter followers, LinkedIn connections and more)

Featured Exposure
(extra promotion of your firm across our site such as the "New Firms" section on our front page)

Dedicated Info Page
(contact information, videos, unique article, branding and more)

Video Promo
(creation of a video clip about your firm to promote your services and brand across our network)

PR Booster
(tell us about your press releases or news stories throughout the year and we'll promote them)

Guest Posts
(submit articles to be published and promoted on our site, including links to yours)

£299 +vat per year
Referrals +SEO
Includes everything from our Referral Package+, plus
:
300-500 backlinks built to your website every month
(random number of backlinks built sporadically throughout the month from third party websites, article sites, directories, blogs, social networks, wikis, forums, and more)

Linkwheeling
(we will build extra links pointing to the 300-500 backlinks we have created to increase their authority and topic "juice")

On-page SEO advice
(monthly reviews of your site's content/layout/URl structure/internal links/etc. with recommended changes)

Brand Protection
(if you know what this is - we do it. if you don't know what this is - we're not explaining it on here in a handful of words)

Keyword Research
(if you don't know which keyphrases you want to target, we can research potential phrases for you)

Brain Storm
(changing your site design? moving domain? discuss the best way forward about anything to do with your site's setup)

"Secret Sauce"
(many people believe that search engines love links from .gov/.edu/etc. sites, but there is another type of link less commonly known which we will build that impresses them ... alot!)

£99 +vat p/m
or £999 +vat p/a

Unavailable.
All Spaces Taken.
There is no minimum contract period. You can cancel any package at any time. Our refund policy is available
here
. We also have a Frequently Asked Questions section
here
.

[Get Tweeted, Liked & Shared!]
If you decide to take us up on our Referral+ package, on top of the monthly referrals you will also receive regular promotion to our 10,000+ fans, followers, and connections across Facebook, Twitter, LinkedIn and so on to be Liked, Shared, ReTweeted, Followed, etc.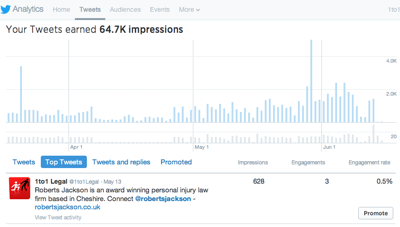 [Backlinks, Branding, Visitors, and more]
We will also create entries and link to you from the categorised directory of services on our website. That means links to your website from pages on our site relating to your chosen case types and local area. Our website has over 150,000 backlinks of it's own, so we understand the benefits of being linked to from the right spots on the right sites.
[Circulate your News Features]
Last but not least, you'll also have opportunities to post your press releases and promote your news features across our social network and in our LinkedIn and Facebook groups.
All the above is true for EACH office that you sign up. So if you sign up 4x offices you will get 4x the people referred, 4x the social promotion, 4x the links, etc.
"Why do I need to check availability? Why can't I just sign up?"
- We are a referral network, not a directory. That means panel spaces are limited. If we already have enough firms to cover York, or Cardiff, or Aberdeen then we won't take on any more firms in those cities. The general rule is 1 firm per 100,000 population. That gives each firm a theoretical 1million search radius. (Obviously, that is less in the more rural areas.)
That's it. There is no small print. We have
terms and conditions
of course, but they don't undermine anything written here.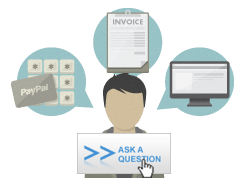 What are People Saying?
"Advantageous ..." - RC
*random snippets from comments made by third parties during discussions about our services on twitter, facebook, linkedin, email, etc.
Recommended Services:

Wendy Amey
is a psychological trauma specialist providing free, no-obligation consultations for personal injury cases. Covering the UK & Ireland, her firm CBTRL truly believe that early involvement of their psychological rehabilitation services can not only help a case, but reduce costs with the provision of telephone contact, live video, email, text messages, instant chat, web-based programmes and self-help apps.
We don't often recommend related services, but in the short time we've known Wendy Amey and the team at CBTRL they've proven themselves driven and adaptable. Plus we'll always sing the praises of people that have worked helping the Armed Forces, which Wendy has done for years with a focus on PTSD.
Newly Added Firms:
How A Tacoma Bankruptcy Law Business Can Help Stop Creditors Law Offices
: The Law Society is an excellent beginning. Most phone number suppliers will also tell you what city the phone number's prefix is local to. and in case you do a Google search for telephone prefix tool" you can even locate a number of websites ...

3 E-Mail Approaches Law Firms Can Use To Find Qualified Leads
: Sign up for a 14 day trial offer of their automated law firm marketing alternative. As a result. when the Google search engine considers identity and reputation included in its search ranks it just uses data to achieve this. The function can ...

Consumers More Inclined To Use Internet To Locate A Solicitor Than Ask A Friend Or
: To be able to get a house. you'll want to find a solicitor to give advice to you and execute the legal work associated with purchasing a house. Your pricey outbound marketing strategies are failing and will only continue to raise the price of your le ...

Wilford Smith Solicitors
: Throughout the case the attorney should update consistently advised of your case advancement. You will need to ensure a training contract if you need to be a solicitor. Law firms cannot just rely on the business they must look to create more business ...

For House Sales And Purchases
: The family law firm that is established might be outstanding for probate and conveyancing. but out of it is depth in cases of medical negligence. Actually. it may even cost you more than you imagine. With conveyancing quotes fairly competitive these ...

>> Law Firm SEO Services? <<
Solicitor Lead Referrals: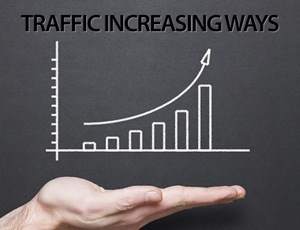 Browse our
Law Firm Directory:

In the US?