1to1Legal Law Firm Information Pages:

DSL UK Debt Collection Services in Redditch (nr Birmingham) - Debt Solve UK: DSL UK is something new on the 1to1Legal network. For more than a decade and a half we've been helping people get the legal help they need from good law firms around the country. However, times are changing. That's why we started getting barristers o...


Taylor Bracewell Solicitors in Doncaster & Sheffield: The "About Us" page is a standard feature of any businesses website. Alongside "Contact Us" and "Homepage" there are very few pages we absolutely expect to see when we land on a company's internet showroom. Taylor Bracewell, however, did not have an ...


KTP Solicitors based in Pontypridd & Bridgend, Wales: Usually, the initials in the firm stand for the partner's names, the founder's names, or something to do with the location. If you flick through the K-T-P website, the origin of the name doesn't seem to be mentioned. But, what's in a name? KTP don't ...


Rogers Personal Injury Solicitors based in Dublin 2, Ireland: It may look to the casual browser that 1to1Legal is just some directory listing solicitor's details. However, the number of firms we recommend to people is tiny when compared to the populations we are trying to cover. England has around 60 million pe...


Jefferies Solicitors Ltd in Altrincham, Stoke on Trent, Manchester & London: A recent article in http://www.legalfutures.co.uk/associate-news/jefferies-solicitors-launches-new-flight-delay-claim-service" LegalFutures.co.uk detailed how Jefferies Solicitors' personal injury compensation assistance wil...

Law4All Personal Injury Solicitors based in Rochdale, nr Manchester: The Law 4 All firm, registered as Law4All Littleborough Ltd, whilst apparently founded as a personal injury only solicitors - have expanded into other areas of law, covering a wider range of cases. On checking with The Law Society's infor...


Alfred James & Co LLP Solicitors in Croydon, Surrey: AJ&Co have been working with 1to1Legal on and off since 2012. That shows they have incredible good taste in business partnerships, but what do they offer their clients? From the main page, right the way through all the case types and conta...


CBTRL Psychological Assessment & Rehabilitation Company (incl PTSD): CBTRL provide psychological trauma consultancy services to identify the type and level of existing, or potentially developing, psychological injuries. This sort of assessment is invaluable to businesses such as personal injury solicitors, medico-lega...


RJ Gill Solicitors in Skelmersdale: If you've used our site before, you'll know that we try to offer a selection of firms to people seeking legal help. Local and national, specialist and general law, large and small. We seek them out, research them, and if they offer something we don't...


Three Graces Legal Solicitors based in Liverpool, Merseyside: If you've used the 1to1Legal network to find yourself legal assistance before, or if you've already read through a few of the articles on this site - you'll know that our job of finding recommendable firms is a difficult one. First of all, we don't w...


RG Solicitors in Sidcup, York & Horsham (Renier Gillies): Here at 1to1Legal, the team have been putting clients and law firms together since 1999. That means we've seen all sorts of weird and wonderful things that those law firms have attempted over the years. Everything from 'compensation calculators' to r...


BMD Law Solicitors in Wavertree, Liverpool: BMD Law has been an unusual addition to the network. It states that it is different from other law firms, and certainly delivers on that promise. The main solicitor of note in all this is Bernadette McDonald, who trained in Manchester pri...


PM Law based in Sheffield & Maidenhead, Proddow Mackay Solicitors: The PM stands for Proddow Mackay, which is a perfectly good name. The kind of name you expect a law firm to have. But with the double "d" in the middle of Proddow and the various versions of Mackay available - it was certainly a wise decision of thei...


Emerald Law Personal Injury Solicitors in Liverpool, Merseyside: With a name like "Emerald Law" and including a four leafed clover design in their logo - you'd expect them to be based in the heart of the Isle of it's namesake. But this firm is actually based in Liverpool, servicing England and Wales like any norma...


Shaw Gibbs LLP Business Insolvency and Financial Advice in Oxford & London: Shaw Gibbs team of licensed insolvency practitioners and experts will try to find you amicable solutions to problems. They have over 30 years' experience of advising businesses and individuals through voluntary arrangements, liquidation of solvent an...


Else Solicitors Law Firm in Burton on Trent: Else Solicitors is an anomaly for us. An aberration from the usual way in which a firm arrives on our panel. What usually happens is that we identify an area or case type that we need covered better, we research the best firms, we reach out to those ...


Nesbit Law Group LLP | Law Firm in Bury, Liverpool, Birmingham & London: With four offices long the length of the country, the Nesbit Law Group consider themselves to be a professional, modern, and 'approachable' firm. Located in Birmingham, London, Liverpool and Bury, their staff speak a range of languages with dedicated...


LMD Law from Lee Dowling Solicitors in Newcastle: We've obviously been working with law firms for a while now. 17+ years at the time of writing this, and we've written a lot about law firms in that time as well. Normally when it comes time to write a review it takes about 5 seconds to judge what 'ty...


Go Complain UK - File a Consumer Complaint against a Company Online: We've been searching for a firm like Go Complain for many years. Over a decade at least. In fact, we started laying the foundations for creating such a service ourselves around 2007 - but then the government waded in with it's size 14s and started bl...

[ 1 ] &nbsp [ 2 ] &nbsp

Search for Solicitors
Near You:
Recommended Firms:
Law Firm Marketing Blog:
Edwards Reactivates Law License, Speaking At Occasion
: 1 or No. But also remember this is an opportunity not just for the company to evaluate your skills through genuine work assignments--it is your opportunity to determine what it is truly like to work there and to try any hypothesis ...

Publishing Via EReaders For BizDev? Wolters Kluwer The Intelligent Solutions Blog
: There's more to Google. It organize a totally free first consultation and can put you in touch with your special specialisation or with solicitors in your region. Always ask them what the law firm was engaged to do and when the so ...

Why Are Not Posts On Law Firm Facebook Pages Getting Seen?
: The takeaway is that any lawyer with a sizable book of business is not unemployable. Legal Authority was able to identify over 100 companies in New York with insurance coverage practices. The work they do on an ongoing ba ...

>> SEO for Law Firms? <<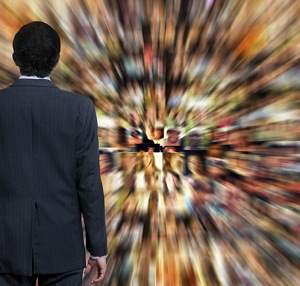 In the US?