"What Exactly Do I Get?"
We've been referring people to law firms since 1999. We don't take people's details and sell them on. We don't cold call, spam, or text. We dropped 'referral fees' back in 2007 - six years before Jackson/LASPO started telling everyone to do the same. These days we provide firms a guaranteed number of people for a fixed fee. We'll also promote you across our website and make hundreds of social posts recommending your services through our 10x Twitter, Facebook and LinkedIn profiles - all linking direct to your website at no extra cost. Our setup can work in concert with any existing marketing program you have.

We only partner with firms we can definitely provide referrals to. You cannot sign up to the network on this website. You must fill in the Availability Checker form below so we can research your firm, case types, location, etc. and let you know how many people we can guarantee. We cover Divorce, Wills, Property, Business, Debt, Personal Injury and more. A case list is below.


Fees range from £149-£349 +vat a year. Each firm that joins our network has access to:

@ Hundreds of Guaranteed, Self-motivated Client Referrals
@ Social Network Promotion
@ Links from our Website(s)
@ Guest Article Publishing
@ Uptime Monitoring (save £££s)
@ Brand Protection/Promotion
@ Categorised Law Directory
@ Press Release/News Feature Circulation

You can use any or all of these available services. Here are some of our referral partners:

We are based in the UK. Our staff have mixed backgrounds including the police, retired barrister, immigration work, insurance, accident investigation, and marketing. You can connect with
David
,
Jeanette
, or
Claire
on LinkedIn or
contact us
with any questions.
If this sounds "too good to be true", please note that we did originally charged £300 to £1500 per case from 1999-2007. The decision to stop was an ethical one. We make our main revenues elsewhere and provide this low-cost service as an alternative to claims-sellers and Google's £5-£50 per click. The setup has been refined over nearly twenty years and is mostly automated, allowing low running costs.
If there is a particular case type you would like us to target,
get in touch
. The case types in this dropdown list are available for referral right now:
"Why do I need to check availability? Why can't I just sign up?" - We are a referral network, not a directory. That means spaces are limited because we guarantee a level of service to each firm we refer to. If we already have enough firms to cover Divorce in Scarborough or Probate in Aberdeen, then we won't cram more firms in.
Referral Program
Guaranteed number of people referred per month
(between 20-100 depending on location and case types accepted. contact for quote)

Unlimited Case Types
(choose to receive as many different case types as you wish)

Map Search Inclusion
(our "find a solicitor" function)

Linked to from our local search + case categorised directories
(on topic pages on a network with over 250,000 backlinks)

Social Promotion
(your firm/website posted regularly to our 50,000+ Facebook fans, Twitter followers, LinkedIn connections and more)

Featured Exposure
(extra promotion of your firm across our site such as the "New Firms" section on the front page)

Dedicated Info Page
(optional, with contact information, videos, unique article, branding and more)

PR Booster
(tell us about your press releases or news stories throughout the year and we'll promote them)

Guest Posts
(submit articles for possibly publication and/or promotion on our site)

£349 +vat per year
There is no minimum contract period beyond the first year. Cancel any time. Our refund policy and general terms are
here
. A Frequently Asked Questions section is
here
.

[Get Tweeted, Liked & Shared!]
If you decide to get involved in the extras beyond the regular referrals, you will receive regular promotion to our followers and connections across Facebook, Twitter, and LinkedIn to be Liked, Shared, ReTweeted, Followed, etc.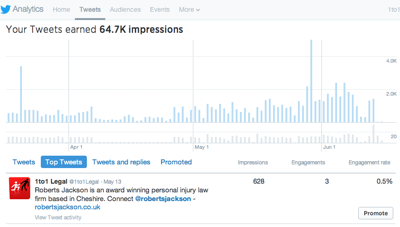 [Backlinks, Branding, Visitors, and more]
We will also create promos and link to your website from relevant pages across our network using varied link types. Our network has over 250,000 backlinks of it's own.
[Circulate your News Features]
Last but not least, you'll also have opportunities to have your press releases, articles, news features, etc. promoted across our social network and in our LinkedIn and Facebook groups. We're also able to publish
Guest Articles
written by you on our website.
All the above is true for EACH office that you sign up. So if you sign up 4x offices you will get 4x the people referred, 4x the links, etc.
That's it. There is no small print. We have
terms and conditions
of course, but they don't undermine anything written here.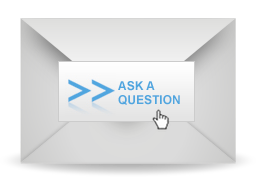 What are People Saying?
"anything that might direct someone new to us is something I'll at least have a look at" - C.
*random snippets from comments made by third parties during discussions about our services on twitter, facebook, linkedin, email, etc.
Recommended Firms:
Client Support for Law Firms:
Outsource the client legwork at competitive fixed fees with
Concept Enquiries Ltd
. Struggling to contact a client? Always waiting for signed documents?
Concept Enquiries' experienced investigation and litigation support team can help with
people tracing, witness statements, process serving, research, document signing and more
.
Visit their website below, or call 0843 886 0355.



» www.conceptenquiries.co.uk »
Edwards Reactivates Law License, Speaking At Occasion
: firms. a UK 200 Annual Report. which provides information regarding the businesses. and the European 100 . a list of and report on the 100 firms in Europeby revenue. 3 school. They have a significant market share in the legal sale ...

Publishing Via EReaders For BizDev? Wolters Kluwer The Intelligent Solutions Blog
: It organize a totally free first consultation and can put you in touch with your special specialisation or with solicitors in your region. There's more to Google. They are confident that their services will meet your needs. br ...

Why Are Not Posts On Law Firm Facebook Pages Getting Seen?
: They know of a lawyer who has wanted since Latham & Watkins graduated from law school to work at her. It also functions well for getting individuals to register for an e-mail newsletter or to perform other actions since it may be ...

>> Law Firm SEO Services? <<
Solicitor Lead Referrals: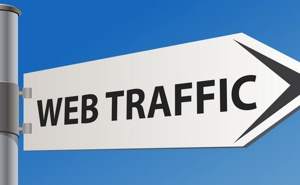 Browse our
Law Firm Directory: