1to1Legal Law Firm Information Pages:

Karen Pointon & Co Solicitors Ltd in Newcastle-under-Lyme: We've written hundreds of review articles over the past 20 years and if you've already read some on this site, you'll know that we do our homework and have no problem pointing out any issues we spot. Even if the review is about one of our network fir...


Alexander JLO Solicitors - AJLO in London: Alexander JLO Solicitors is obviously a very popular firm amongst a huge population with plenty of other options to choose from. They cover a wide range of cases and have 50+ staff. If you check The Law Society's https://solicitors.la...


Ventura Law Ltd Solicitors in London & Amersham: Often when people are searching for legal representation they search for specialists such as "employment law solicitor" or "expert divorce lawyer". The belief being that firms which focus solely on one particular area of law can handle such cases bet...


GloverPriest Solicitors Ltd in Birmingham (Great Barr), Stourbridge, Wellingborough & Tamworth: Typically when a firm gets quite large, they tend to hire a full time 'web guy' who then goes on to generate thousands of inner pages of a website targeting various topics, viral videos, celebrity-related law news and so on. This all gets editorialis...


Jarmans Solicitors Ltd in Sittingbourne, Kent & Chancery Lane, London: There are many things people can use to gauge whether a law firm stands out from the rest. They may have a decent website, plenty of available information, staff profiles, details of charity work, testimonials, third party reviews, and so on. If a fi...


HUMD Solicitors in Manchester: We'd been trying to get HUMD Solicitors on our network for a while before finally achieving that goal. Our aim is to find a mix of firms. Some old, some new, some major, some rural, some specialists, and some general practice. HUMD caught our eye for...


BES Legal Ltd Solicitors in Coventry, Elstree, Great Barr (Birmingham), Sussex & Walsall: To avoid these reviews turning into more of a Wikipedia-type resource, we tend to skip details that are purely for the sake of information. For example, the B.E.S. of this firm's name stands for the name of the founder - Bate Edmunds Snape. Whilst th...

Shaw and Co Personal Injury Solicitors in Newcastle: Today's piece is on a Personal Injury specialist firm called Shaw & Co. The term 'Personal Injury' has been generalised over the past couple of decades and unfortunately it's difficult to tell whether a firm will actually take on your specific typ...


Hallmark Solicitors in London, Leeds & Hull: It's true that many general practice firms have experts within the group. Obviously the larger the firm, the more case types they can claim to specialise in. If a firm only has two solicitors yet states they 'specialise' in two dozen different case t...


Kuddus Solicitors & Notary Public in London: Obviously if we've added Kuddus Solicitors to our network and are recommending them to people - we're going to have more 'pro' things to say about them than 'con' . If you've already read through a few of our other reviews, you'll know not ever...

Linkilaw Ltd Business Legal Advice Services in London: If you've read some of our other review articles, you may have seen us say to avoid comparison sites when looking for legal services. We stand by this recommendation. Over the past several months we've seen nothing but complaints from people who pick...


33 Legal Ltd | Claim Services in Preston & Manchester: Lately we've been accused of writing reviews that are too long-winded. Nothing about the facts or background we provide not being useful. Just that we often wrap that information up in too many surrounding words. My daughter is now 12 and obsessed wi...


Ross Coates Solicitors in Kesgrave & Ipswich: If you've come to this page seeking a selection of over-capitalised or over-exclamated public snippets about Ross Coates Solicitors - that's not what we do. There are already enough forums allowing crowds of anonymous people to write whatever they wa...


Hammond Trotter Solicitors Ltd | Motor Offence Lawyers in Manchester & London: We first added Hammond Trotter Solicitors to our list of recommended firms back in 2015. When it comes to motoring offences, people usually want a specialist hoping they'll know a simple loophole or trick to 'get them off'. So sure enough, we sought ...

Driscoll Kingston Solicitors in Liverpool: At the time of writing this we've been working with Driscoll Kingston for a little under a year. We don't demand perfection from any firm but we do our regular checks such as SRA verification, flicking through the Legal Ombudsman reports, ensuring th...


SBW Law Ltd Personal Injury Lawyers in St Helens: If you've come to this page, it's most likely you're the type of person that likes to research a firm a little before using them. If so then you may have seen that whilst the SBW Law website states they were founded in 2006 , the dozens of busi...


Graysons Solicitors in Sheffield & Chesterfield: When a firm has statements such as 'Established in 1925' on their front page - we are always a little cautious. Unfortunately we've seen many tenuous claims to long solicitor histories, including one firm who's claim was merely based on the fact they...


IWC Estate Planning & Management Ltd | Probate & Will Services in Braintree: Adding IWC Estate Planning & Management Ltd to our list of recommended firms was really a no-brainer moment for us. So whilst we always try to write comprehensive and balanced articles about each of the firms we cover - this one may sound considerabl...


Thamina Solicitors Ltd in Whitechapel, London: If you've already read through some of our other law firm reviews, you'll know by now that we're always seeking unique firms to add to the network. Either in their case range, set up, service style, or just personality. Choosing between 10 law firms ...


Alfred James & Co Solicitors LLP in South Croydon, Surrey: AJ&Co have been working with 1to1Legal on and off since 2012. That shows they obviously have incredibly good taste in business partnerships. Does that mean we're going to write a completely bias review? Of course not. At least a third of the firms we...

Briffa Legal Ltd Intellectual Property (IP) Solicitors in London: We're always open about the fact that some of the firms we review might be current partners of ours. Roughly it's about half and half right now. However, no firm gets to dictate what we write in their review or make changes unless we've made a factua...

Helix Law Solicitors in Eastbourne: We love clarity. Recently we've started seeking out more specialist firms to try and save people the hassle of phoning a firm that says they do personal injury, only to find out they don't do 'that' kind of injury. We've even come across motor...


Leech & Co Solicitors Ltd in Manchester: If you've flicked through a few other sites when researching Leech & Co Solicitors Ltd, you may have seen a company start date quoted as 2010. That's just when they became a limited company. The firm's website obviously states they've been helping...


Injury Lawyers UK from Centenary Solicitors in Folkestone & Holburn (London): If you've read a few of our articles on various UK firms, you'll have hopefully got the general idea of the types of firms we write about. At least half of the firms we review are actually members of our network. So of course, the review is going to ...


Joanna Connolly Solicitors in Liverpool, Merseyside: Joanna Connolly Solicitors is a sole practitioner law firm striving to provide a high level of service for consumer credit, contentious probate, and insolvency matters. When you visit their website, you'll also notice a real focus on clear, flexible...


CFG Law Personal Injury Solicitors in Cheadle, Greater Manchester: We've been recommending CFG Law to people with injury claims for some years now. Typically, unless we see specific terms popping up in our website's internal search function (e.g. people searching for "cfg solicitor reviews") we don't prioritise the ...


HJA.net - Hodge Jones & Allen LLP Solicitors in London: On our network we're partnered with many firms that could be considered 'big'. It's a relative term. We list firms with more than a dozen office locations. We list firms that process £millions in cases. But when we use the word 'big' to describ...


CSL Law Ltd Solicitors in Croydon: It's universally understood that people are more inclined to scour the web for places to leave a review if they've received bad service. Certainly there are plenty of places for such people to air their grievances. However, 1to1Legal is not one of th...


RSR Law Ltd in Croydon: When choosing firms for us to recommend potential clients to, there is a check list of items we go through such as location, case types, reputation, setup, and recommendations from peers. Sometimes however, we run into a firm during the course of our...


The Johnson Partnership Solicitors in Nottingham, Sheffield, Doncaster & Derby: This was an odd one for us to review and whether you've already tried checking out this firm elsewhere or not - please do take the time to read through the following article. Typically when we research a firm for one of these articles, there is a wea...


Auto Logistic Solutions Ltd - Vehicle Accident Management: One thing we've always prided ourselves on and something we often post about, is how the 1to1Legal network is setup to put you directly and instantly in touch with legal professionals experienced in your case type. We don't take your details and sell...


White Collar Legal & Admin Ltd in Wirral, Merseyside: Okay, so the following is not my most objective or impartial review of a firm. But after 20 years working in the legal industry and thousands of articles, I think my opinions should be allowed to leak out from time to time. Having also just pa...


rhw Solicitors LLP in Guildford, Surrey: If you haven't read any of our other reviews before this one, then the fact I'm relieved to be writing a simple review about a very straightforward firm - may come as a shock. But in reality the number of firms trying to be too trendy or being stuck ...


Kings View Chambers, London with Stephen McCaffrey & Catherine Stock: If you've quickly scanned the length of this article, you'll probably be surprised to learn that Kings View Chambers was only founded in 2014 and currently has only two barristers on the staff. So why have we sought out such a relatively new, small c...


Kings Court Trust Ltd Probate Services based in Bristol: With a name like "Kings Court" and the fact this firm handles legal matters such as probate, you'd be forgiven for jumping to the conclusion that KCT are a chambers packed with grey-wigged barristers. But they're not. They're what's called an Alterna...


Edward Hands & Lewis Solicitors in Lewisham, Loughborough & Leicester: A lot of new trendy names are popping as solicitor brands these days. Some have apps, busy Twitter feeds, and even Instagrams going on. Of course, some solicitors are still in the technical dark-ages without even a website to showcase. Can law firms ...


Davey Law Solicitors in Cirencester and Gloucester: This will be my 49th law firm review article for this site. Why did I feel like mentioning that number? Because this is the first time I'm going to be writing about a regular law firm. If you've read through any of the previous 49 pieces, you'll know...


Meresbrook Pollard Solicitors in Bradford: If you've come to 1to1Legal before to read informational reviews about firms, this one is going to have a couple of firsts. Not only does Meresbrook Pollard have a unique case range that we've not seen elsewhere, but the reason we wanted them on our ...


Balfour + Manson Solicitors & Property Sales in Aberdeen, Glasgow & Edinburgh: Okay, with this review we have a lot to get through. So please don't bear a grudge if some bits and pieces don't get the full run-down that you've come to expect from our law firm articles. This is a historic firm, embedded not just in the local comm...


Murray Hay Solicitors for Putney & Wandsworth: Some firms build a website with the focus on looking "professional". They hand the project over to some web designers who come back with a design that they believe looks very business-like, with a great menu, a few funky features, and every possible ...


Thompsons Solicitors in Scotland | Personal Injury Claims in Glasgow, Dundee, Edinburgh & Galashiels: Most firms we review have a large amount of sales-pitching and buzzwords across their site. You must have noticed some common phrases such as 'we are traditional yet modern', 'fast yet not rushed', 'friendly yet professional' and so on, and so on. Th...

Ashworth Motoring Law | Driving Offence Solicitors in Rossendale, Lancashire: At 1to1Legal, we love specialists! And we can think of no greater case type where a specialist would be wanted than motoring offences. We've seen the searches, we've read the emails. You want someone who lives and breathes motoring law with all the k...

Jackson Lees Solicitors in Liverpool & Manchester (Formerly Jackson Canter): As you may or may not know, Jackson Canter is now Jackson Lees solicitors. The addresses in Liverpool and Manchester are still the same. The contact details have changed. The legal issues they cover such as immigration, actions against the police, em...


ACS Accident Claims Scotland Road Traffic & Workplace Personal Injury Solicitors: This was an unusual one for us. For almost a decade now, we've only ever allowed actual law firms on our panel for people to search for. However, before 1to1Legal, we ran quite a different service but still referring people to solicitors. Today, all ...


Lambertpugh LLP Nationwide Conveyancing Solicitors from Norwich: Whilst we can't review Lambertpugh on their actual service (as we don't buy or sell a property every time we review a conveyancing firm!) we are very impressed with their website. If it's your first time reading a 1to1Legal law firm review - that is ...


McShanes Solicitors based in Newry, County Down, Northern Ireland: Established in 1973, McShanes is one of the leading legal firms in Northern Ireland. They've striven for a reputation as: a high-quality service with first-class technical ability and commercial acumen. They are licensed to practice in the Republic o...


Taylor Rose TTKW Ltd Solicitors in Peterborough & London: All across our site you'll see the stated goal of 'choice for clients'. To that end we partner with large and small, old and new, private and commercially focused, single and multi-office, barrister and solicitor, niche speciality and huge case range...


Atkinson Rose Employment Law Solicitors based in London: Atkinson Rose deal with Employment issues and are one of the many specialist firms we've sought out for the 1to1Legal network. When it comes to things like motor offences, criminal defense, bankruptcy, and so on - people are always seeking specialist...


Barrister-Direct Ltd: Using Barristers for Personal Injury Claims: Barrister-Direct Limited has taken advantage of regulatory changes in the market, which allow Barristers to act for clients directly on a litigation basis. The aim of Barrister-Direct is to provide a modern, efficient and client centred ap...


Robson & Co Solicitors based in Hythe, Shepway, Kent: Hythe, the small coastal market town on the edge of Romney Marsh, southern Kent - comes from an Old English word meaning "Haven" or "Landing Place". Hythe was once defended by two castles, Saltwood and Lympne. Also, according to Edward Has...




[ 1 ] &nbsp [ 2 ] &nbsp [ 3 ] &nbsp

Search for Solicitors
Near You:
Recommended Firms:
Law Firm Marketing Blog:
Edwards Reactivates Law License, Speaking At Occasion
: Administration is a UK legal process under court oversight. broadly much like chapter 11. But also remember this is an opportunity not just for the company to evaluate your skills through genuine work assignments--it is your oppor ...

Publishing Via EReaders For BizDev? Wolters Kluwer The Intelligent Solutions Blog
: They are going demonstrate how this promotion process may be made more efficient and to go over an all-inclusive law firm internet marketing strategy. Their October Promotion Hint of the Month" counts down their top ten r ...

Why Are Not Posts On Law Firm Facebook Pages Getting Seen?
: Evan contacted each of those firms after having his cv and cover letter redone by Legal Authority. They know of a lawyer who has wanted since Latham & Watkins graduated from law school to work at her. They've arranged their advice ...

>> SEO for Law Firms? <<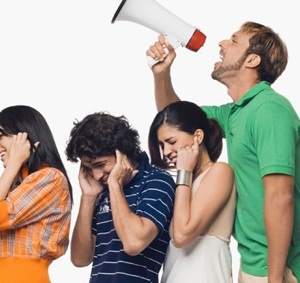 In the US?