Start Getting New Referrals
Looking for a new, fresh stream of referrals?
More than 75%* of the traffic to our site comes from sources other than search engines. That means social media networks, forums, offline marketing, other websites, affiliate marketing, and even direct.
How?
These days, search engines account for 61% of visitors to websites
(source conductor.com)
. Out of that, Google has a 67% market share on search engine traffic
(source netmarketshare.com)
.
That means for every 100 visitors to an average website, only 41 of them have come through Google.
That's impressive, but it also means Google no longer controls the web.
We've been producing law leads since 1999 across a network of more than 100+ websites. We're interested in putting a wide range of people's legal requirements (divorce, conveyancing, injury, wills, etc.) in touch with solicitors as local to them as possible.
Interested in joining our referral panel?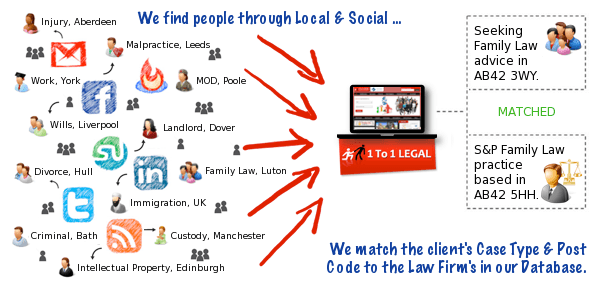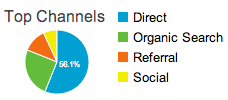 TIMESAVING:
If you are a small firm, spending 2-3 hours a day managing Twitter, Facebook, YouTube, and LinkedIn accounts (as well as updating Blogs, RSS feeds and so on) - is probably not going to bring you enough clients to warrant the effort. More likely, you'll end up answering a lot of basic legal questions for free or saying "that's not my area of expertise" alot.
Outsourcing has always been a key way to balance these types of problems - and with the 1to1Legal.co.uk network receiving
nearly 75%
* of it's traffic from sources other than search engines - there aren't many better places to start.
WOULD YOU LIKE TO HAVE A BACKUP ALTERNATIVE TO 'GOOGLE'?
Tens of thousands of visitors come to us from social media networks, forums, offline marketing, other websites, and direct. That's a huge cross-section of online traffic that completely bypasses the almighty Google.
When those visitors reach our website, they enter their postcode and select the type of legal issue they wish to discuss. They are then shown all the law firms in our database nearest them that deal with that type of legal enquiry.
That means your divorce firm isn't answering the phone to injured pedestrians, and your criminal law firm won't get inundated with commercial property questions.
YOU COULD BE RECEIVING A NEW STREAM OF POTENTIAL CLIENTS IN JUST ONE HOUR!
The sign up process should take less than a minute. You will then receive an email asking for some further details of your firm. Once we get that back, we'll get you added ASAP.***
Ready to proceed? First we have to check that there is space available in our database for your firm. As previously mentioned, the database is capped to only allow 1 law firm per 100,000 population.**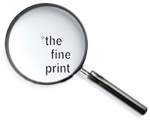 * Snapshot from our network analytics section taken on 18th February 2015.
** The goal of 1 law firm per 100,000 is not always 100% achieved, especially in very rural areas of the country where there may not even be 100,000 people within a reasonable driving distance of the law office in question. Contact us with your postcode and website address to receive more detailed information on being listed in your area.
*** Discounts available for firms located in low populations and firms with more than one office location.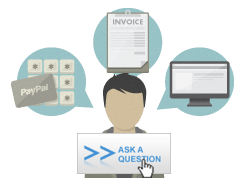 What are People Saying?
"I think that there may be something in it" - CL
*random snippets from comments made by third parties during discussions about our services on twitter, facebook, linkedin, email, etc.
Newly Added Firms:
How A Tacoma Bankruptcy Law Business Can Help Stop Creditors Law Offices
: Besides posting content that is made by your company .e.g. Only those companies that could alter quickly enough to satisfy their clients' increasing demands will survive. If English isn't your native language it'll be worth checking whether your firs ...

3 E-Mail Approaches Law Firms Can Use To Find Qualified Leads
: Dewey had warned workers earlier this month of the possibility the business may shut down. as well as a person familiar with the issue had told Reuters that the firm was considering a bankruptcy filing. . In reality. her school in Florida prov ...

Consumers More Inclined To Use Internet To Locate A Solicitor Than Ask A Friend Or
: There is a solicitor authorised to conduct litigation. But before you dive to the Financial Times' pink pages. discover what each section at the company you're interviewing at really does. Your pricey outbound marketing strategies are failin ...

Wilford Smith Solicitors
: Past the Law Society you discover Home Buying Guide at You might only get away having a conveyancing pick predicated on price and timescale. however there are times when experienced guidance and local knowledge can help you. Some universities may als ...

For House Sales And Purchases
: The family law firm that is established might be outstanding for probate and conveyancing. but out of it is depth in cases of medical negligence. With conveyancing quotes fairly competitive these days. it really makes sense to hire a professional. Av ...

>> Law Firm SEO Services? <<
Solicitor Lead Referrals: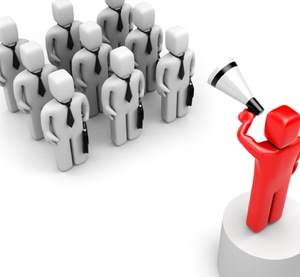 Browse our
Law Firm Directory:

In the US?