Just the FAQs
"Just the FAQs" ... get it? There's always time for a terrible pun. However, if the in-depth explanations of our service looks like it will take up too much of your valuable lunch hour - here are the most frequently asked questions answered, so you can skip to the bits that are important to you:
» Who are you?
» What do you do?
» What exactly do I get by joining your referral network?
» How many people will be referred to me each month?
» What happens if I'm getting zero people referred to me each month?
» What kind of contract will I be tied into?
» How much does it cost?
» Where does your traffic come from?
» I handle a case type that isn't listed on your site.
Who are you?
We are 1to1Legal and we connect people that are looking for legal help, with law firms that deal with those case types. Divorce, injury, probate, conveyancing, etc. We started in 1999 as a claims management company working in personal injury. We would visit the client's home, take statements, photograph injuries, measure defects, get ATE insurance sorted, etc. By 2007 we had moved away from handling client details and decided that charging huge referral fees was no longer something we wanted to be a part of. The company, databases, custom software, etc. was broken up and sold off to panel firms and third parties. We then built claimsheaven.co.uk from scratch. This then developed into 1to1legal.co.uk the following year as we started getting requests from people to direct them to law firms that dealt with cases other than personal injury. Our aim is to promote and grow a solicitor search function that is easy for people to use and puts them in touch with solicitors experienced in their case type - locally, if they prefer. At the same time, we want to do this at the lowest cost possible for the law firms so that they are not paying £££s to lead sellers or £50 per click to Google Adwords ... and then having to pass those marketing costs on.
The 1to1Legal local search facility is a matter of "pride" for us. We make the majority of our revenue from our SEO services and website development. After 17+ years, we are no longer in the business of milking the legal cash cow. That's why we are charging less for an entire year's worth of referrals than some companies do for one lead. We hear the words "too good to be true" said a lot in a very sceptical manner. We understand why, but it is still an unfortunate fact that anyone offering quality low-cost services to the legal industry is viewed with suspicion.
What do you do?
In a nutshell, we direct people who are already looking for a solicitor towards our websites where they can search for a law firm that deals with their particular legal issue. We do not encourage people into legal action using cold calling, emails, text messaging, etc. People who come to our sites are already seeking a solicitor. They can select their case type, enter their postcode, and see a list of solicitors in order of distance from them. People with criminal law or divorce needs will tend to pick firms that are quite close. People with personal injuries or who want to create a will, may choose someone further away due to factors such as price, ease of use, or simple 'likeability'. So we need firms that cover various case types to join our referral network from all over the country so we can provide people with the option of local, experienced help when they want it.
What exactly do I get by joining your referral network?
As soon as a firm joins our network, we immediately adjust, increase, and adapt both our site and our marketing program to include that firm's specific goals. This includes:
a)
adding your firm's details to our solicitor search function
which thousands of potential clients use every month to search for a solicitor by case type and postcode.
b) inclusion in the categorised inner pages of our website(s) which has over 250,000 backlinks pointing to it.
your website will be linked to
from the various categorised pages of our site such as case type and location. (don't underestimate the value of having your Manchester Probate law firm linked to from a well-connected page on our site about Probate law in Manchester.)
c)
inclusion in our regular social promotions
on Facebook (3100+ fans), Twitter (2900+ followers), LinkedIn (2700+ connections), and more. we will share your company name and web address to be Liked, Re-tweeted, Shared, and so on randomly throughout each month.
d) creating various links to your site throughout our website(s) of varying types such as image, anchor text, url, and more.
e) be offered opportunities to have
your press releases and news features shared
with other professionals in our LinkedIn and Facebook groups.
f) provided a place on our referral network which strives for a 1 firm to 100,000 population ratio, creating a potential
1million local search pool
to obtain clients from, plus national searches as well.
g)
guaranteed
people referred to you every single month.
h) opportunities to have
guest posts
published on our website including links to and information about your company and services to be promoted, linked to, and circulated.
i) optional creation of a
video promo
to be displayed across our network.
j) inclusion in our
uptime checker
which will let us monitor whether your website goes down for any unusual length of time. this not only helps us to ensure we don't refer people to a blank page, but also could help you prevent wasted spending such as PPC ads whilst your site is down.
How many people will be referred to me each month?
A firm in Manchester who deals with Personal Injury, Divorce, Wills, Conveyancing and Commercial Law will see a lot more people referred to them each month than a firm based in Whitby that deals only with Intellectual Property cases. The first could receive over 200 referred people a month, whilst the second might only receive 30.
The main thing to remember, is that we don't work like a static directory with a general marketing plan. If a criminal law firm in Birmingham signs up, we adjust and increase the system immediately to target extra people seeking criminal defence help in that area. So even if a firm only gets 10-20 people referred to them in the first few weeks of signing up - that will not be the case for the remaining 11 months.
What happens if I'm getting zero people referred to me each month?
It hasn't happened yet, but we have had a few people contact us saying they expected "more". Of course, we spring into action to find the cause. Unfortunately, we are often the bearers of bad news such as telling the firm that the expensive website they bought, doesn't work from some browsers such as Chrome or Safari. Or worse, (and more common), doesn't work at all on mobile/tablet devices. (e.g. flash based websites) This can often mean that even though we are sending people through to their site, the potential client cannot see it. Finding this out is naturally helpful for the firm overall, but is often an unwelcome shock.
Of course, if the firm's website seems to be working fine, we look internally for things to tweak and test to change the volume and type of traffic. We have a huge social outreach program, ad space on hundreds of partner sites, a network of micro-sites, and premium exposure sections on the 1to1Legal site which allows us to boost referrals to a particular firm quite easily and quickly. We will also make adjustments to the general overall marketing platform to improve monthly growth of referrals to that area.
At no point will we shrug and leave things as they are.
What kind of contract will I be tied into?
None beyond the first year that you pay for. We don't even 'auto-renew' - i.e. charge your card or invoice you for subsequent years if you forget to cancel before the due date. There are no cancellation fees and we will contact you before your renewal date to ask whether you want to continue. We have no small print or terms contract. Our panel manager will tell you in black and white what we will provide and at what cost. We will then provide that service for that cost.
How much does it cost?
There is a
range of pricing options
available. If you have an incredibly niche case focus, are a charitable organisation, have more than four offices, or are looking for a custom arrangement, please do
get in touch
to discuss your needs.
Where does your traffic come from?
Less than 25% of traffic to our sites originates from search engines. We have a huge social outreach program, banner ads on hundreds of third party websites, traffic exchanges with co-operating marketing companies, an affiliate program, a network of micro-sites, and so on. We do not cold call. We do not use Google Adwords.
I handle a case type that isn't listed on your site.
If a case type isn't listed in our search function, it does not mean we cannot refer those cases to you. It means we do not currently have a firm in our referral network that deals with that type of case.
Get in touch
if you would like some estimates for any particular case type that is not listed.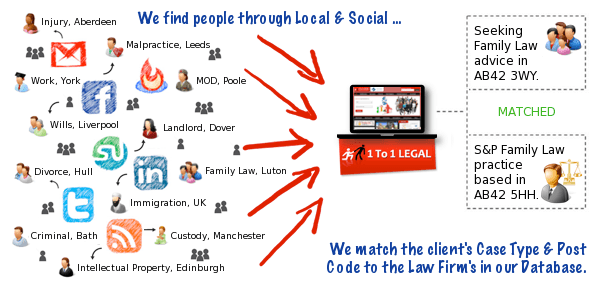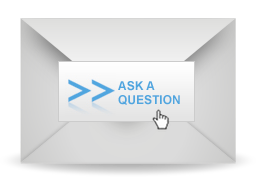 What are People Saying?
"refreshingly honest and accurate" - Claims Funding UK
*random snippets from comments made by third parties during discussions about our services on twitter, facebook, linkedin, email, etc.
Recommended Firms:
Legal Costs Consultants:

Based in Cambridgeshire,
RCostings Ltd
are a leading firm of Costs Lawyers, Draftsmen and Consultants. They
specialise in legal costs issues
for the legal profession, government bodies, individuals, businesses, charities and membership organisations - including Legal Aid and criminal costs matters.
They are members of the Association of Costs Lawyers, regularly attending assessments, case management, and application hearings representing clients on all levels from County Court to the House of Lords.
Visit their website, or call 01480 463499.

» www.rcostings.co.uk »
How A Tacoma Bankruptcy Law Business Can Help Stop Creditors Law Offices
: blog posts and promotions). it is advisable to share outstanding content from external sources as well. Interestingly. the definition of law firm seems in 75% of the keyword phrases. but accounts for only 6% of the total ...

3 E-Mail Approaches Law Firms Can Use To Find Qualified Leads
: However. Moore Blatch includes that there are exceptions along with the law isn't always entirely clear. You may also want to appear in The Lawyer for more information. The table below highlights the top 25 law schools as ranked b ...

Consumers More Inclined To Use Internet To Locate A Solicitor Than Ask A Friend Or
: For applying. the reason is that financing is offered by most of the big firms to cover or contribute towards the total cost of the GDL and the LPC. Also. understanding you wish to work in law is indeed vital. due to the dedicatio ...

Wilford Smith Solicitors
: Law firms cannot just rely on the business they must look to create more business to expand later on. and have now. Ask around - word of mouth recommendation is possibly one of the best methods to find an excellent solicitor. ...

Solicitor Lead Referrals: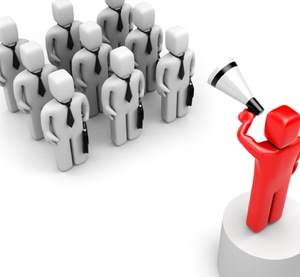 Browse our
Law Firm Directory: