Madness in Our House

WARNING:
The information below is a lengthy rant about overpriced and under-researched SEO services available elsewhere on the web. The verbal demolition derby that follows will meander all over the road only narrowly dodging unprofessional accusations whilst scraping the sides of trade secrets.
If you want our obsessive lunatics to spend the next year panicking about your own website's rankings ... then sign up to one of our
link building packages here
.
Most people searching for "SEO services" on the web are not really looking for genuine 'SEO' help.
S.E.O. stands for Search Engine Optimisation - which means knowing all the lovely little encoding setups search engines such as Google, Bing and Yahoo want webmasters to implement on their site to make it easier to index and discern their content.
Is that your goal? To make Google's life easier? Or are you looking for someone to get your website ranked above your competitors in the search engine rankings?
There are popular sites out there that will charge you £200-£1000 per month and provide you with the prettiest, most comprehensive reports you can imagine.
As well as an admin area with access to dozens of SEO tools. But I guarantee you, every one of those tools is available free elsewhere on the web, and a report detailing the
"work was successfully completed"
, does not mean that the
"work completed was successful"
.
We don't provide any reports. Absolutely nothing. We have all the data here of course - all ordered nicely with colour coding, abbreviations, pie charts, and numbers all over the place. But even if extracting all that data, organising it, un-abbreviating it, and so on only took us 5-10 mins a month - we would still not do it. There is a principal. i.e. - it doesn't benefit the SEO work in any way. And if it doesn't help your website gain ranking, we don't spend time or charge you for doing it.
You can verify and dig in-depth into everything we've done each month using any number of free tools around the web. Also, the second we start putting any effort back into producing reports, emailing those reports, explaining those reports, discussing those reports ... well, you see where I'm going ...
We only do things here to try and boost your rankings on search engines. Creating reports does not do that and the information in any report we would give would only be to show you that we'd done some work. And you can verify that yourself in your own time.
What do we do?
We research appropriate keywords, we build a wide range of links including - blog comments, direct backlinks, article links, guestbook links, social network links, bookmark links, forum links, image links, directory links, pdf/doc links, video links, wiki links, and so on.
That's the 1to1Legal difference. We don't send you a report saying that work has been done and that you need to wait 6-12 months to see any changes from that work. We do the work, and you watch your SEO diversity increase through third party software such as Bing Webmaster Tools, Google Webmaster Tools, Ahrefs.com, Majestic, etc. Plus watch the traffic changes in Google analytics, your server stats or whatever you use. RESULTS NOT REPORTS.
We only work on sites we can help
, and sadly, some sites come to us completely ruined by previous SEO companies. If you send us an email with your website address, we will evaluate the site and let you know what we can do and at what price.
For example, if your site is badly coded (e.g. entirely flash based), has been attacked by negative SEO, or even banned from search engines already - you will need to decide whether to have us work to fix that, or start from scratch on a brand new domain name.
We don't charge simply what we think we can get away with. We charge fairly based the amount of staff hours required and any costs that might be incurred in special situations. For example, a single divorce specialised law firm that wants to rank for divorce search terms in their own city/county may be recommended a 300+ a month link building package which would be £99 a month. We've had many people come to us having been charged £600-£1000 a month for practically no work at all. SEO isn't invisible magic or religion. If a company isn't doing hard graft for you every month, you shouldn't be paying them ...
Currently, we have 4 spaces in our SEO program. You can
email us here
with your website address for evaluation.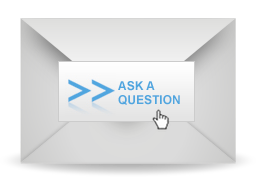 What are People Saying?
"I'm very impressed." - John A.
*random snippets from comments made by third parties during discussions about our services on twitter, facebook, linkedin, email, etc.
Recommended Firms:
Lawyer/Client Support Services:
Integrated Dispute Resolution (IDR) brings together an unparalleled range of professional support services to provide a seamless extension of your legal team. They support lawyers by minimising the time and cost spent searching for ancillary services that may be required during a case.

All their members are vetted and assessed on their abilities to perform within each distinct area of law they support. This allows you to make the most efficient use of your time and expertise.
Visit their website, or call 0207 117 6205.


» www.integrated-dr.com »
Law Firm Leadership ReInvent Law London 2014
: If you're like us. you would skew heavily in the word of mouth referrals and online search. Harvard or Yale. They're adept at managing multiple client accounts. working on a part-time basis. and offer value to companies which don' ...

The Best Way To Find A Quality Mesothelioma Lawyer
: They consider a good trainee will have the ability to reach out and facilitate the introduction of new customers and company to the company. Alessandra Sulzer is a part of the Conveyancing team at FM&C Solicitors and might be reac ...

New Supervisor intends To Direct Mothercare To Restoration
: They could confirm that the panda is a thing to be feared as an online legal adviser and an attorney working with lawyers all over the state on their search engine marketing efforts. In case your law firm has blogs or mul ...

A New Space For CMOs
: WASHINGTON - A progressive organization is targeting employees in the law firm King & Spalding with a web-based campaign aimed toward preventing House Speaker John Boehner .R-Ohio) from using taxpayer money to defend the Defense o ...

Solicitor Lead Referrals: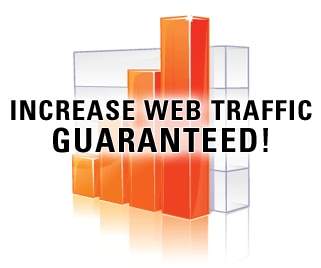 Browse our
Law Firm Directory: