Social. Local. Referrals. +More.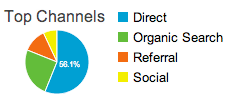 GET REFERRALS:
If you are a small firm, spending 2-3 hours a day managing Twitter, Facebook, YouTube, and LinkedIn accounts (as well as updating Blogs, RSS feeds and so on) - will most likely be a
'time vs results'
losing battle. Unless you enjoy giving free advice constantly in under 140 characters?
Outsourcing has always been a key way to balance these types of problems - and with the 1to1Legal.co.uk network receiving
nearly 75%* of it's traffic from sources other than search engines
- there aren't many better places to start getting social and local visitors WITHOUT wasting your time trying to get people to 'Like' your company page.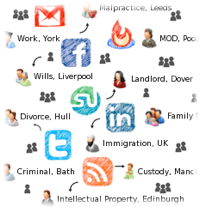 GET SOCIAL:
The notion that you need to hire a gadget worshipping 18-year-old to manage your online marketing, is mythical. Being over 40, doesn't mean you're incapable of understanding how Social Networks or Local Search works.
However, the more important question is -
"Can you get Local Search & Social Media clients without spending hours on Facebook or hiring a local search SEO?"
Tens of thousands of visitors come to us from social media networks, forums, offline marketing, other websites, and direct. That's a huge cross-section of online traffic that completely bypasses the almighty Google.
If you want to be 'Google-Proof' ... this is an excellent place to start.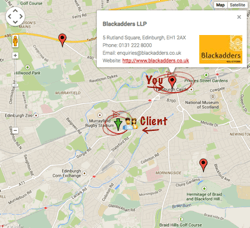 GET LOCAL:
We have been marketing law firms on (and off) the web
since 1999
. We have purchased radio, magazine, newspaper, PPC, directory, and every other type of advertising you can think of for our law firm customers during that time.
1to1Legal.co.uk was initially created only for our own existing client base of 30-50 law firms as an
extra weapon
in the marketing arsenal we created for them. But, as the internet focus has moved to "LOCAL", so have we.
We've created a service package that provides a wide range of services, yet is compatible with any other already existing marketing plan - whether you're a small firm or huge multi-office setup.
We match the client's legal problem and their postcode, to the law firms in our database.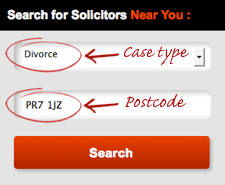 GET LISTED:
Our directory is unique. The result of our 16+ years in legal services marketing. A complementary blend of the normal directory format, with a focus on ROI ... i.e. producing "convertible leads".
We achieve this by directing visitors on our site to use our custom search box, rather than simply browsing through a standard directory layout. They enter their postcode, but crucially - they also enter the case type they are looking for help with.
That means your divorce firm isn't answering the phone to injured pedestrians, and your criminal law firm won't get inundated with commercial property questions.
YOU COULD BE RECEIVING A NEW STREAM OF POTENTIAL CLIENTS IN JUST ONE HOUR!
The sign up process should take less than a minute. You will then receive an email asking for some further details of your firm. Once we get that back, we'll get you added ASAP.***
Ready to proceed? First we have to check that there is space available in our database for your firm. As previously mentioned, the database is capped to only allow 1 law firm per 100,000 population.**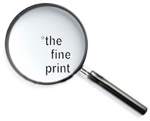 * Snapshot from our network analytics section taken on 18th February 2015.
** The goal of 1 law firm per 100,000 is not always 100% achieved, especially in very rural areas of the country where there may not even be 100,000 people within a reasonable driving distance of the law office in question. Contact us with your postcode and website address to receive more detailed information on being listed in your area.
*** Discounts available for firms located in low populations and firms with more than one office location.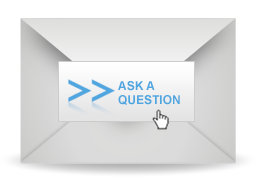 What are People Saying?
"We would like to renew" - Alfred James & Co

"we've received visits from 1to1Legal" - A.

"Very impressed." - CBTRL

"let's renew it for another year." - A Patel


*random snippets copy/pasted from comments made by third parties on the web such as twitter, facebook, linkedin, etc.
Recommended Firms:
Lawyer/Client Support Services:
Integrated Dispute Resolution (IDR) provides one point of contact for all of the legal and tax support needs you or your client may have. IDR support lawyers by minimising the time and costs spent searching for ancillary services.

All IDR's professional members are vetted and their abilities pre-assessed to provide a seamless extension of your legal team - enabling you to make the most efficient use of your expertise.
Visit their website, or call 0207 117 6205.



» www.integrated-dr.com »
London, Oxford, Cambridge, Guildford, Basingstoke And Reading
: Are looking for a personal injury lawyer. Locate issues you can provide significant comment on. like crimes or accidents in your community. and blog as often and consistently as possible. The training contract. including ...

Law Firm Management
: Decisiv Search QuickStart is configured to work out-of-the- carton including file management and time-and-billing systems with popular information management solutions. It's also crucial that you find a solicitor that you feel com ...

The Best Way To Catch New Clients? Locate Their Associations And Get Actively Involved
: However. the purpose is these apps provide additional options for your internet advertising mix. In addition. if you can bring knowledge to the firm that its lawyers don't presently have--think of e-discovery or another c ...

Advice For Law Firm Hiring Associates
: He really ended up making close to what he made when working to get a larger firm in the end of his first year with the securities firm although Kevin was prepared to take a major salary cut to join a smaller business. Search the ...

>> Law Firm SEO Services? <<
Solicitor Lead Referrals: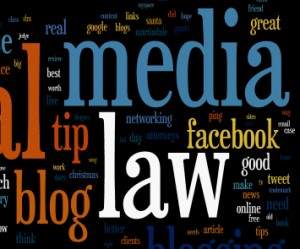 Browse our
Law Firm Directory: