Start Getting New Referrals
Looking for a new, fresh stream of referrals?
More than 75%* of the traffic to our referral network comes from sources other than search engines. That means social media networks, forums, offline marketing, other websites, affiliate marketing, and even direct.
How?
These days, search engines account for 61% of visitors to websites
(source conductor.com)
. Out of that, Google has a 67% market share on search engine traffic
(source netmarketshare.com)
.
That means for every 100 visitors to an average website, only 41 of them have come through Google.
That's impressive, but it also means Google no longer controls the web.
Google's decision to cover more than half its results page with adverts, has seen people relying more on their favourite interest sites to provide direction. Facebook, Twitter, Yelp, LinkedIn, StumbleUpon, Wikipedia, Reddit, Instagram, Pinterest, YouTube and many more have risen dramatically as potential traffic sources.
We've been producing law leads since 1999 across a network of more than 100+ websites.
We put a wide range of potential clients (divorce, conveyancing, injury, wills, etc.) in touch with solicitors that can help, locally if possible.
Interested in joining us?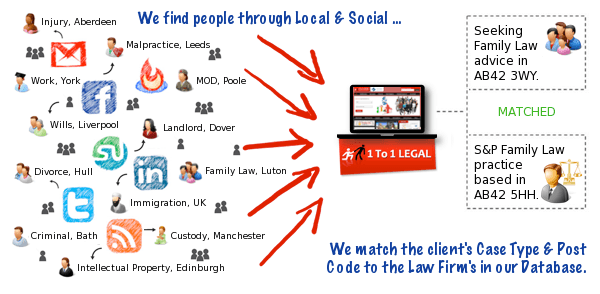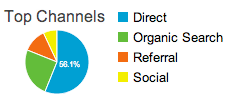 TIMESAVING:
If you are a small firm, spending 2-3 hours a day managing Twitter, Facebook, YouTube, and LinkedIn accounts (as well as updating Blogs, RSS feeds and so on) - is probably not going to bring you enough clients to warrant the effort. More likely, you'll end up answering a lot of basic legal questions for free or saying "that's not my area of expertise" alot.
Outsourcing has always been a key way to balance these types of problems - and with the 1to1Legal.co.uk network receiving
nearly 75%
* of it's traffic from sources other than search engines - there aren't many better places to start.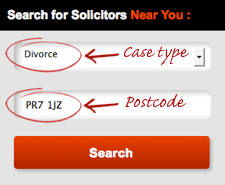 WOULD YOU LIKE TO HAVE A BACKUP ALTERNATIVE TO 'GOOGLE'?
Tens of thousands of visitors come to us from social media networks, forums, offline marketing, other websites, and direct. That's a huge cross-section of online traffic that completely bypasses the almighty Google.
When those visitors reach our website, they enter their postcode and select the type of legal issue they wish to discuss. They are then shown all the law firms in our database nearest them that deal with that type of legal enquiry.
That means your divorce firm isn't answering the phone to injured pedestrians, and your criminal law firm won't get inundated with commercial property questions.
YOU COULD BE RECEIVING A NEW STREAM OF POTENTIAL CLIENTS IN JUST ONE HOUR!
The sign up process should take less than a minute. You will then receive an email asking for some further details of your firm. Once we get that back, we'll get you added ASAP.***
Ready to proceed? First we have to check that there is space available in our database for your firm. As previously mentioned, the database is capped to only allow 1 law firm per 100,000 population.**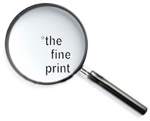 * Snapshot from our network analytics section taken on 18th February 2015.
** The goal of 1 law firm per 100,000 is not always 100% achieved, especially in very rural areas of the country where there may not even be 100,000 people within a reasonable driving distance of the law office in question. Contact us with your postcode and website address to receive more detailed information on being listed in your area.
*** Discounts available for firms located in low populations and firms with more than one office location.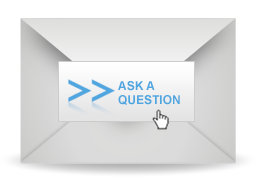 What are People Saying?
"not one to make you rich, but that is not what gets me out of bed in the morning" - SBS

"anything that might direct someone new to us is something I'll at least have a look at" - CWS

"we have received some traffic from you which is great" - Esther S

"crucial to our brand" - NS


*random snippets copy/pasted from comments made by third parties on the web such as twitter, facebook, linkedin, etc.
Recommended Firms:
Business Insurance Services:
Quote-It Limited specialise in insuring services across the legal industry such as for solicitors, accountants, architects, and surveyors. They are typically able to access dedicated schemes underwritten by A-rated insurers.

They have experience across a range of products from Professional indemnity and Directors and Officers insurance to Property, Liability and Motor fleet cover.
Visit their website, or call 01702 560247.



» www.quoteitlimited.co.uk »
How A Tacoma Bankruptcy Law Business Can Help Stop Creditors Law Offices
: They may be using terms like directory. list and locate - 424K search. It is interesting to segment searchers in this manner from the words contained in their search queries. Only those companies that could alter quickly ...

3 Livelihood For Law School Grads Outside The Legal Area
: It has been constantly updated and added to thus the only real place to find quick answers to any question on any area of law and for making it all encompassing. They will have a solid foundation in all things internet. technology ...

Consumers More Inclined To Use Internet To Locate A Solicitor Than Ask A Friend Or
: You'll first have to complete a law conversion class in case you don't possess a law degree. known as the Common Professional Examination .CPE) or Graduate Diploma in Law .GDL). Essentially helping prospects with their research an ...

New Supervisor intends To Direct Mothercare To Restoration
: Parker-Stephen at Attorney Metrics might be able to talk to Martindale. etc. . Effective marketing of this service means getting the absolute most out of your marketing investment. although really being understood by the le ...

>> Try our Lead Generation Services <<


Solicitor Lead Referrals: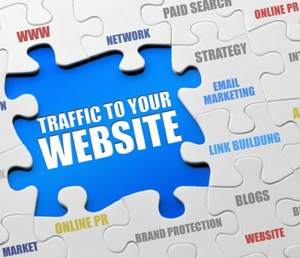 Browse our
Law Firm Directory: