1to1Legal Law Firm Information Pages:

Beers LLP - Solicitors in Kingsbridge & Plymouth, Devon: If you've read through any of our other law firm cover articles, you'll hopefully know that we do our best to write unbias information. It's true the majority of firms we write about are going to receive fairly positive comments because we've ...


DisrepairClaim.co.uk - Housing Disrepair Claims Company based in Brighouse, West Yorkshire: We've talked a lot before about 'specialist' law firms. To summarise previous articles, there are three main types of setup when it comes to law firms and their case ranges. There are firms that specialise in a single area of law, such as Crim...


Simper Law Ltd - Solicitors in Norwich & Great Yarmouth: Our article today is about Simper Law which turns out to be much more of a unique offering than expected. It also has a few quirks that will allow us to discuss important things to pay attention to when researching the best firm for your speci...


Reynolds Macdonald Solicitors in Hackney: Normally in our information articles about firms we tend to dive off into a few tangents about general things to watch out for when researching which legal service provider is best for you. Today's piece will be no exception and reading through the i...


ULA Solicitors Ltd - Law Firm in London: If you've read any of our other articles you'll have noticed that we often have to report on various issues or things to watch out for when researching or using any particular law firm. However this article on ULA Solicitors was nice and straightforw...


Taylor Price Legal Ltd - Solicitors in Leeds & Levenshulme (Manchester): Continuing our batch of reviews of high-street solicitor firms we turn to Taylor Price Solicitors. A firm we've been aware of for a long time with staff we've conversed with numerous times since their founding. Obviously we can't possibly try out the...


Michael Leighton Jones Solicitors in Bargoed & Tredomen, Wales: If you've already gone through dozens of law websites today looking for the best firm for your case, you've probably noticed a lot of them use the same sort of 'sales pitch' language. Some even use identical images of people in suits smiling and shak...


Milners Law LLP Solicitors in Leeds, Harrogate & Pontefract: After more than a week of reviewing specialist firms, we're getting back to a more regular general practice setup with Milners Solicitors. By 'regular' we don't mean they are average. We just mean that when people think of a high-street, local solici...


KRS Estate Planning Ltd - Will & Probate Advice in Leicester: Only just a couple of decades ago most people would expect to contact a high street solicitor for any legal issue and that those solictors within the firm would have a wide range of expertise. These days though, it's clear people want specialists for...


Branch Austin LLP Solicitors in Mayfair, London: If you've read any of our other articles before, you'll know that we don't put a lot of stock in 'established in ...' ancient date claims by law firms. We've seen very tenous links before including one firm that claimed their history went back 200+ y...


Trojan Solicitors Ltd Immigration & Family Law in London: In our articles and in the legal help search database we try to cover and include a wide range of solutions . These days the high-street-solicitor is not the only option available to people to resolve certain issues. For example, for many years...


CEL Solicitors in Liverpool - Housing Disrepair, Knotweed, & Data Breach Claims: When legal issues come up, it's good to have options. These days that doesn't just mean picking between one of the high street solicitors in your town. There are direct access barristers, non-law-firm based solutions, mediators - each with service pr...


Fulton's Solicitors & Estate Agents in Clarkston & Mount Florida, Glasgow: If you've read through some of our other review articles you'll probably have noticed that we praise the good amount of publicly available information about law firms in England & Wales versus those in Scotland. Despite not being overly 'nationalised...


HooperHyde Business Law Solicitors in Solihull: If you've used our site to look up or read about legal service providers before, you'll know that we don't cram in thousands of firms like a regular directory. We try to provide a range of possible solutions to point people in the right direction. So...


Antony Hodari Solicitors Housing Disrepair Specialists in Manchester: We try to cover a range of solutions for legal problems including having general practice firms, specialists, barristers, and non-law-firm services as well. Antony Hodari Solicitors are a very niche firm covering just one specific case type wi...


Fair Result Ltd Divorce Settlement Mediation Services in Leicester: We try to provide information, reviews, and comparisons across not just a range of solicitors - but across a range of alternative options too. This includes direct access barristers, non-legal solutions, and mediation service providers. Not every ...


Dylan Nair Solicitors Ltd in Preston, Lancashire: We obviously read through dozens of law firm's websites every day and the similarties between the content and the claims each make to set themselves apart as 'unique' can often end up blurring for us. However, this can sometimes make it much easier t...


Mckie Legal Solicitors in Penrith & St Helens (ConnectMeToaLawyer Ltd): Mckie Legal is named after the firm's director Andrew Ian McKie. Whilst we often have unique reasons for adding a firm to our network such as specialising in a ridiculously niche area of law or an alternative type of solution such as direct access ch...


Jacobs Law Solicitors: Obviously the fact we've written hundreds of in depth review articles on UK law firms should be evidence enough that we haven't personally used each and every one of them for a legal matter. If we did need that much legal help so often, then there wo...


Argue & Co Legal - Allan Argue Personal Injury Solicitor in Glasgow: Despite the long list of case types we state this firm covers, they are actually specialists. Litigation matters such as personal injury have huge range of sub-titles including medical negligence, slips/trips, work accidents, whiplash, and so ...


Springle & Co Solicitors Estate Planning Wills & Probate in North Shields, Tyne and Wear: Springle & Co. Solicitors are a specialist firm like the last two we've covered. We have written on a wide range of multi-practice firms over the years. But as more and more people want specialists - we've started covering a larger percentage of thos...


BLZ Solicitors NIHL, PPI & Immigration Lawyers in Stockport: We like to make sure we have a selection of types of help here on the 1to1Legal site. That's why we have general practice firms along side specialists - as well as alternate solutions such as mediation companies. BLZ Solicitors is one of the speciali...


Hawkridge & Company - Hawk Law Solicitors in Gillingham, Medway: Hawkridge & Company are another firm which may appear like a regular high street firm, but they actually tick a lot of boxes for us that you typically don't get from many other legal practices. For any legal matter there are often a range of o...


Pacific Law Estate Planning Solicitors in Manchester: Pacific Law is very new addition to our database of law firms and they are a very new firm as well. However we have worked with some of the key players in the past. This new offering is a specialist Estate Planning service including Wills and ...


ABS Lawyers Ltd Solicitors in Corby & Maghull, Liverpool: We try to provide a good selection of potential service providers to people coming through our site looking for legal help. That doesn't mean we're just another directory with hundreds of high street firms competing for space on our pages. That means...


Stenfield Ltd Solicitors in Norwich & Harrow on the Hill, London: One main difference between the types of law firm we typically cover and add to our search database is that the majority are not high street firms. We have niche practices, specialist consultants, barristers, and even non-law-firm related solutions t...


Khan Law - Raees Khan Personal Injury Solicitor in Glasgow: If you've already been through a dozen websites of law firms today, you'll probably have been disheartend at just how similar they all seem. The majority have the same sort of sales language, the same images of people shaking hands happily, and the s...


DV Solicitors (Deo Volente Legal LLP) Law Firm in Bedford & Luton: If you've used our site before or read through any of our articles, you may have noticed that we're not a regular directory just cramming in every high street firm. We try to offer varied legal service options across a wide range of case types...


Richmond Legal Ltd Solicitors in Middleton, Manchester: Our first impression of Richmond Legal was a curiousity regarding their chosen case range. Typically firms will handle a wide range of case types, or they will specialise. This is especially true for Personal Injury and Immigration cases. So f...


Trust Inheritance Ltd Wills, Probate & Estate Planning in Weston-Super-Mare: We've talked a lot before about specialists versus general practice firms. For many case types people absolutely want a niche firm such as for Motor Offences, Immigration or Debt Recovery. The most common reason is the expectation of more expertis...


Bilkus and Boyle Solicitors & Estate Agents in Glasgow: If you've already been through a dozen law firms' websites today searching for one to take your case, you'll probably have noticed the majority use the same types of sales language, images, and so on. Fortunately there are resources online to ...


Catteralls Solicitors in Wakefield: There are so many typical high-street-looking types of law firms around these days it can be hard to find differences between them in order to make a more informed decision about which is best for your particular case. More importantly, which solicit...


Penerley Commercial Lawyers in Islington, London: For as long as we can remember (and after working in the industry for over 20+ years now we can remember a lot) most people have always sought a specialist for things like Motor Offences, Debt Collection and Immigration. More recently though the numb...


The Search Bureau from Premier Searches Ltd - UK Conveyancing Search Provider: After more than twenty years of working in the legal industry, we've built up quite a network of connections, followers, and business partners. Whilst the majority of articles we write are aimed at informing general consumers about legal practices or...


Education Law Service Ltd - Special Educational Needs Lawyer in London: When it comes to most areas of law there are usually some general practice firms that cover it, some specialists, some barristers, and sometimes even non-law firms that can help you with the problem at a much reduced fee . For example Wills and...


Pump Court Chambers Direct Access Barristers in London, Swindon & Winchester: Ever since the new Direct Access scheme was introduced into the UK, we've been big fans . Prior to this you would have to hire a solicitor, tell them all about your case, then they would go hire a barrister and get them to handle your case in c...


Mason Bullock CCJ & Employment Solicitors in Coventry: Mason Bullock Solicitors was an unusual situation for us when it came to deciding on whether to add them to our network. Typically we research a firm completely unbias and make the decision based on several factors such as their setup, case ra...


Aspire Licensing & Administrative Services in Whitley Bay, Newcastle: Aspire Licensing & Administrative Services are probably one of the most niche firms we've ever had on our network. Certainly we can't think of one that's more niche off-hand, but we've been doing this for over twenty years now. Whilst we often...


OTS Solicitors Ltd Immigration & Family Law in London, UK: We've often discussed the pros and cons of using a general high street style law practice that covers a wide range of matters versus those that specialise in a single niche. There are many areas of law where people automatically seem to be drawn




Reid Black Solicitors Ltd in Belfast, Antrim & Ballyclare: We only started reviewing and writing about law firms in Northern Ireland about half a dozen years ago. Having started back in 1999, we obviously put more focus on building up a database of firms based on higher population areas first. Northern Irela...


Howe + Co Solicitors in Brentford, London: If you've been searching for a law firm for a while already today, you'll have seen the majority have very similar sounding sales pitches. Many of their websites even look the same with photos of people in smart suits smiling and pointing at a comput...


Robin Somerville Direct Access Barrister & Mediator in Barnet, Greater London: If you've used our search facility before, you'll probably already have noticed that we do not cram our lists with thousands of practically identical legal practices. For each case type in your area we will try to have a couple of good regular hig...


Levins Solicitors in Huyton, Liverpool: We've worked with Levins Solicitors for several years now so obviously we have a very positive opinion of them as a firm. If you've read some of our other articles though, you'll hopefully know that such being the case doesn't always result in...


Aconveyancing Ltd in Tamworth & Shirley (Solihull): Aconveyancing Ltd became so in mid-2013. In law industry terms, that might sound quite young with so many companies boasting ancient foundings such as 'established in 1881'. To be honest though, such claims are just marketing ploys. The idea o...


The Injury Solicitor Ltd - Road Accident Claims in Salford, Manchester: If you've used our legal help search service before or read any of our articles on law firms, you'll know we like to detail a range of firms. This includes leaders in their field and companies that could simply be considered 'less ordinary'. W...


RD Costings Ltd - Criminal Injury Claims based in Portishead: On the 1to1Legal network we review and recommend a wide range of firms. For some areas you may want a large firm with lots of resources. For others you may be better off with a Direct Access barrister to save some time and money. But there are a few ...


MGBe Legal Immigration Lawyers in London: At 1to1Legal we like to research and review a wide variety firms. From the very (sometimes unfathomably) niche boutiques, to large international firms. For some areas of law though, people really do want a specialist firm . From the queries we...


McEwan Fraser Legal Property Conveyancing in Edinburgh, Aberdeen & Inverness: If you've used our site before for either searching for legal help or to check an article on a firm you're already thinking of, you'll know that we tend to cover more 'fringe' firms that either focus on an intensely niche area of law or provide a uni...


Fieldfisher LLP Personal Injury Solicitors in Manchester & London: If you've used our site before to find legal help in your area, or if you've simply read through a few of our review articles - you'll have noticed that we tend to recommend and discuss firms that are apart from the typical high street offering. Whet...


APS Legal & Associates Ltd - Will Advisors and Assured Probate Services: If you've read a few of our other articles, you'll know there is usually something unique or alternative about the firms we choose to review. Either they are unbelievably niche in their target market, have achieved impressive growth during har...




[ 1 ] &nbsp [ 2 ] &nbsp [ 3 ] &nbsp [ 4 ] &nbsp

Search for Solicitors
Near You:
Recommended Firms:
Law Firm Marketing Blog:
Edwards Reactivates Law License, Speaking At Occasion
: 1 or No. The United Kingdom venture is following generally precisely the same strategy as that in the usa. the company said. But also remember this is an opportunity not just for the company to evaluate your skills through genuine ...

Publishing Via EReaders For BizDev? Wolters Kluwer The Intelligent Solutions Blog
: For those who have some history running an organization. or selling or marketing products or services. accentuate that. . In case you have designed your site to chiefly produce leads for your own practice. it is useful to k ...

Why Are Not Posts On Law Firm Facebook Pages Getting Seen?
: Now. Yale University occupies the top spot in the U.S. In the first ever ranking of law schools by hiring officials at the country's top law firms. the Boston school has beaten out its archrival in New Haven. Conn. . Nowada ...

>> Try our Lead Generation Services <<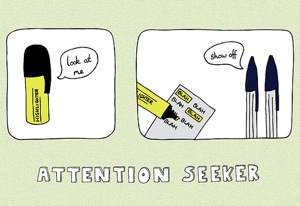 In the US?