1to1Legal Law Firm Information Pages:

Stowe Family Law - Divorce Solicitors in Harrogate, York, Beverley & Other Locations: Today's piece covers the website of Stowe Family Law where there is a fair mix of writing and images to scroll through even on the first page. Some firms have very little writing with massive images of people shaking hands and smiling. Some firms lik...


Rose Fendlen Law - Solicitors in Wigan (Formerly LRose Law): Most people that end up on our site have usually already scrolled through a dozen or so law firm sites before getting here. The main reason they haven't managed to pick a legal help provider already is often an inability to tell each of them apart...


Bell Lax Ltd - Solicitors in Sutton Coldfield, Birmingham: If you've already flicked through a few dozen law firm websites today trying to find the best one for your case, it probably became a bit of a blur. By that we mean most legal companies in the UK tend to use the same sort of sales language, hi...


JPS Walker Solicitors Ltd in Manchester: Rather than delve into a few specific topics at length, today's article will try to cover a much wider range of points. That means each will only be covered very briefly, but hopefully it will provide a greater selection of things that might h...


The Legal Practice Ltd - Solicitors in Rickmansworth & Wembley Park, Greater London: Many of the articles we write will focus on an individual law office in order to make comparisons, clarifications, and provide tips on how to research any common queries that come up during your general search for legal help. Today's article uses a f...


Youngs Solicitors - Young & Co Solicitors Ltd in Longton (Stoke on Trent): This is the final article in our series on this law group and it covers the main, sort of 'parent', branding within the Youngs Solicitors' setup. Each individual office they manage has kept a local, recognisable name with their own website and case r...


Lefevres Law Firm - Litigation Solicitors in Edinburgh, Glasgow & Aberdeen: At 1to1Legal we try to get a varied selection of options for people to choose from. That way when you search our database for help in your area we can show you everything such as a regular high street general practice solicitor, a specialist f...


David Stinson & Co Personal Injury Solicitors in Aylesford, Kent: We've already covered two branding options within this law firm's group, but David Stinson & Co is a slightly different one. As mentioned before, having different trading names within one law firm is quite common if the practice wishes to focus and d...


Cooks Solicitors in Newcastle under Lyme & Stoke on Trent, Staffordshire: As in the previous article, Cooks Solicitors are also a trading name of Young and Co Solicitors Ltd . Again though, whilst many solicitors use different trading names to highlight specific case types out of the same office - this one relates to...


Swain & Co Solicitors Ltd in Southampton, Liverpool & Havant: Our last article was about a firm that used different trading names from the same office address. The article before that was about a firm that has merged four times causing big branding changes each time. Then the article before that one was on a hu...


My Law Matters from Fentimans - Solicitors in Wolverhampton, Manchester, Solihull & Waltham Cross: It's quite common for law firms to create separate trading names. This can be to highlight a particular case type as a specialty or simply to create a more national branding if their original name is something very local. Sometimes they operat...


Frazer Coogans Ltd - Solicitors in Ayr, Prestwick & Glasgow: Whilst we work very hard to find as many alternative options for people to help with legal matters, sometimes you do just need a regular high street law firm. There are many advantages to using alternatives such as Direct Access barristers whi...


QualitySolicitors Burton & Co in Lincoln & Sleaford: Whilst most of our articles are about individual firms along with the pros/cons and things that stood out, today's piece on Burton & Co LLP will have to cover some new ground. All cards on the table - we like Burton & Co . (Obviously, otherwise...


OneLaw Chambers - Solicitors, Barristers & Advocates in London: There have been a lot of negative moves by the government over the past two decades that have impacted the ability for regular people to obtain justice. The decimation of Legal Aid for a start. Fortunately, the legal industry itself has managed to




Beers LLP - Solicitors in Kingsbridge & Plymouth, Devon: If you've read through any of our other law firm cover articles, you'll hopefully know that we do our best to write unbiased information. It's true the majority of firms we write about are going to receive fairly positive comments because we'v...


DisrepairClaim.co.uk - Housing Disrepair Claims Company based in Brighouse, West Yorkshire: We've talked a lot before about 'specialist' law firms. To summarise previous articles, there are three main types of setup when it comes to law firms and their case ranges. There are firms that specialise in a single area of law, such as Crim...


Simper Law Ltd - Solicitors in Norwich & Great Yarmouth: Our article today is about Simper Law which turns out to be much more of a unique offering than expected. It also has a few quirks that will allow us to discuss important things to pay attention to when researching the best firm for your speci...


Reynolds Macdonald Solicitors in Hackney: Normally in our information articles about firms we tend to dive off into a few tangents about general things to watch out for when researching which legal service provider is best for you. Today's piece will be no exception and reading through the i...


ULA Solicitors Ltd - Law Firm in London: If you've read any of our other articles you'll have noticed that we often have to report on various issues or things to watch out for when researching or using any particular law firm. However this article on ULA Solicitors was nice and straightforw...


Taylor Price Legal Ltd - Solicitors in Leeds & Levenshulme (Manchester): Continuing our batch of reviews of high-street solicitor firms we turn to Taylor Price Solicitors. A firm we've been aware of for a long time with staff we've conversed with numerous times since their founding. Obviously we can't possibly try out the...


Michael Leighton Jones Solicitors in Bargoed & Tredomen, Wales: If you've already gone through dozens of law websites today looking for the best firm for your case, you've probably noticed a lot of them use the same sort of 'sales pitch' language. Some even use identical images of people in suits smiling and shak...


Milners Law LLP Solicitors in Leeds, Harrogate & Pontefract: After more than a week of reviewing specialist firms, we're getting back to a more regular general practice setup with Milners Solicitors. By 'regular' we don't mean they are average. We just mean that when people think of a high-street, local solici...


KRS Estate Planning Ltd - Will & Probate Advice in Leicester: Only just a couple of decades ago most people would expect to contact a high street solicitor for any legal issue and that those solicitors within the firm would have a wide range of expertise. These days though, it's clear people want specialists fo...


Branch Austin McCormick LLP Solicitors in Mayfair, London: If you've read any of our other articles before, you'll know that we don't put a lot of stock in 'established in ...' ancient date claims by law firms. We've seen very tenuous links before including one firm that claimed their history went back 200+ ...


Trojan Solicitors Ltd Immigration & Family Law in London: In our articles and in the legal help search database we try to cover and include a wide range of solutions . These days the high-street-solicitor is not the only option available to people to resolve certain issues. For example, for many years...


CEL Solicitors in Liverpool - Housing Disrepair, Knotweed, & Data Breach Claims: When legal issues come up, it's good to have options. These days that doesn't just mean picking between one of the high street solicitors in your town. There are direct access barristers, non-law-firm based solutions, mediators - each with service pr...


Fulton's Solicitors & Estate Agents in Clarkston & Mount Florida, Glasgow: If you've read through some of our other review articles you'll probably have noticed that we praise the good amount of publicly available information about law firms in England & Wales versus those in Scotland. Despite not being overly 'nationalised...


HooperHyde Business Law Solicitors in Solihull: If you've used our site to look up or read about legal service providers before, you'll know that we don't cram in thousands of firms like a regular directory. We try to provide a range of possible solutions to point people in the right direction. So...


Antony Hodari Solicitors Housing Disrepair Specialists in Manchester: We try to cover a range of solutions for legal problems including having general practice firms, specialists, barristers, and non-law-firm services as well. Antony Hodari Solicitors are a very niche firm covering just one specific case type wi...


Fair Result Ltd Divorce Settlement Mediation Services in Leicester: We try to provide information, reviews, and comparisons across not just a range of solicitors - but across a range of alternative options too. This includes direct access barristers, non-legal solutions, and mediation service providers. Not every ...


Dylan Nair Solicitors Ltd in Preston, Lancashire: We obviously read through dozens of law firm's websites every day and the similarties between the content and the claims each make to set themselves apart as 'unique' can often end up blurring for us. However, this can sometimes make it much easier t...


Mckie Legal Solicitors in Penrith & St Helens (ConnectMeToaLawyer Ltd): Mckie Legal is named after the firm's director Andrew Ian McKie. Whilst we often have unique reasons for adding a firm to our network such as specialising in a ridiculously niche area of law or an alternative type of solution such as direct access ch...


Jacobs Law Solicitors: Obviously the fact we've written hundreds of in depth review articles on UK law firms should be evidence enough that we haven't personally used each and every one of them for a legal matter. If we did need that much legal help so often, then there wo...


Argue & Co Legal - Allan Argue Personal Injury Solicitor in Glasgow: Despite the long list of case types we state this firm covers, they are actually specialists. Litigation matters such as personal injury have huge range of sub-titles including medical negligence, slips/trips, work accidents, whiplash, and so ...


Springle & Co Solicitors Estate Planning Wills & Probate in North Shields, Tyne and Wear: We have written on a wide range of multi-practice firms over the years. But as more and more people switch from high street companies to seeking specialists services for practically everything these days - we've followed suit and started seeking them...


BLZ Solicitors NIHL, PPI & Immigration Lawyers in Stockport: We like to make sure we have a selection of types of help here on the 1to1Legal site. That's why we have general practice firms along side specialists - as well as alternate solutions such as mediation companies. BLZ Solicitors is one of the speciali...


Hawkridge & Company - Hawk Law Solicitors in Gillingham, Medway: Hawkridge & Company are another firm which may appear like a regular high street firm, but they actually tick a lot of boxes for us that you typically don't get from many other legal practices. For any legal matter there are often a range of o...


Pacific Law Estate Planning Solicitors in Manchester: Pacific Law is very new addition to our database of law firms and they are a very new firm as well. However we have worked with some of the key players in the past. This new offering is a specialist Estate Planning service including Wills and ...


ABS Lawyers Ltd Solicitors in Corby & Maghull, Liverpool: We try to provide a good selection of potential service providers to people coming through our site looking for legal help. That doesn't mean we're just another directory with hundreds of high street firms competing for space on our pages. That means...


Stenfield Ltd Solicitors in Norwich & Harrow on the Hill, London: One main difference between the types of law firm we typically cover and add to our search database is that the majority are not high street firms. We have niche practices, specialist consultants, barristers, and even non-law-firm related solutions t...


Khan Law - Raees Khan Personal Injury Solicitor in Glasgow: If you've already been through a dozen websites of law firms today, you'll probably have been disheartened at just how similar they all seem. The majority have the same sort of sales language, the same images of people shaking hands happily, and the ...


DV Solicitors (Deo Volente Legal LLP) Law Firm in Bedford & Luton: If you've used our site before or read through any of our articles, you may have noticed that we're not a regular directory just cramming in every high street firm. We try to offer varied legal service options across a wide range of case types...


Richmond Legal Ltd Solicitors in Middleton, Manchester: Our first impression of Richmond Legal was a curiousity regarding their chosen case range. Typically firms will handle a wide range of case types, or they will specialise. This is especially true for Personal Injury and Immigration cases. So f...


Trust Inheritance Ltd Wills, Probate & Estate Planning in Weston-Super-Mare: We've talked a lot before about specialists versus general practice firms. For many case types people absolutely want a niche firm such as for Motor Offences, Immigration or Debt Recovery. The most common reason is the expectation of more expertis...


Bilkus and Boyle Solicitors & Estate Agents in Glasgow: If you've already been through a dozen law firms' websites today searching for one to take your case, you'll probably have noticed the majority use the same types of sales language, images, and so on. Fortunately there are resources online to ...


Catteralls Solicitors in Wakefield: There are so many typical high-street-looking types of law firms around these days it can be hard to find differences between them in order to make a more informed decision about which is best for your particular case. More importantly, which solicit...


Penerley Commercial Lawyers in Islington, London: For as long as we can remember (and after working in the industry for over 20+ years now we can remember a lot) most people have always sought a specialist for things like Motor Offences, Debt Collection and Immigration. More recently though the numb...


The Search Bureau from Premier Searches Ltd - UK Conveyancing Search Provider: After more than twenty years of working in the legal industry, we've built up quite a network of connections, followers, and business partners. Whilst the majority of articles we write are aimed at informing general consumers about legal practices or...


Education Law Service Ltd - Special Educational Needs Lawyer in London: When it comes to most areas of law there are usually some general practice firms that cover it, some specialists, some barristers, and sometimes even non-law firms that can help you with the problem at a much reduced fee . For example Wills and...


Pump Court Chambers Direct Access Barristers in London, Swindon & Winchester: Ever since the new Direct Access scheme was introduced into the UK, we've been big fans of the move. Prior to this you would have to hire a solicitor, tell them all about your case, then they would go hire a barrister and get them to handle co...




[ 1 ] &nbsp [ 2 ] &nbsp [ 3 ] &nbsp [ 4 ] &nbsp [ 5 ] &nbsp

Search for Solicitors
Near You:
Recommended Firms:
Law Firm Marketing Blog:
East Lancs Solicitor Struck Off After GBP400k Fraud (From Lancashire Telegraph)
: Since 95% of people are using online sources to research and thinking about the second most popular means to locate a solicitor is by doing research online. this is where you need to pull your leads. all but the big urban centres. ...

Consumers More Inclined To Use Internet To Locate A Solicitor Than Ask A Friend Or
: She 's lost her business and lost her profession. You are likely to need to go with cpas for solicitors who comprehend exactly what you require if you are planning to get the very best on your bookkeeping needs. This info ...

5 Tips For Finding A Reputable Local Solicitor
: For instance. a legal firm within an rich local area may charge more for the same service a less wealthy local solicitor can offer. For instance. special arrangements have been created by the Law School with both local sets of cha ...

>> Try our Lead Generation Services <<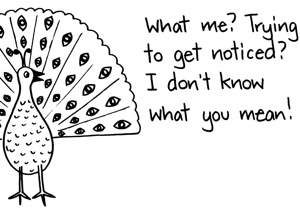 In the US?