1to1Legal Law Firm Information Pages:

Aspire Licensing & Administrative Services in Whitley Bay, Newcastle: Aspire Licensing & Administrative Services are probably one of the most niche firms we've ever had on our network. Certainly we can't think of one that's more niche off-hand, but we've been doing this for over twenty years now. Whilst we often...


OTS Solicitors Ltd Immigration & Family Law in London, UK: We've often discussed the pros and cons of using a general high street style law practice that covers a wide range of matters versus those that specialise in a single niche. There are many areas of law where people automatically seem to be drawn




Reid Black Solicitors Ltd in Belfast, Antrim & Ballyclare: We only started reviewing and writing about law firms in Northern Ireland about half a dozen years ago. Having started back in 1999, we obviously put more focus on building up a database of firms based on higher population areas first. Northern Irela...


Howe + Co Solicitors in Brentford, London: If you've been searching for a law firm for a while already today, you'll have seen the majority have very similar sounding sales pitches. Many of their websites even look the same with photos of people in smart suits smiling and pointing at a comput...


Robin Somerville Direct Access Barrister & Mediator in Barnet, Greater London: If you've used our search facility before, you'll probably already have noticed that we do not cram our lists with thousands of practically identical legal practices. For each case type in your area we will try to have a couple of good regular hig...


Levins Solicitors in Huyton, Liverpool: We've worked with Levins Solicitors for several years now so obviously we have a very positive opinion of them as a firm. If you've read some of our other articles though, you'll hopefully know that such being the case doesn't always result in...


Aconveyancing Ltd in Tamworth & Shirley (Solihull): Aconveyancing Ltd became so in mid-2013. In law industry terms, that might sound quite young with so many companies boasting ancient foundings such as 'established in 1881'. To be honest though, such claims are just marketing ploys. The idea o...


The Injury Solicitor Ltd - Road Accident Claims in Salford, Manchester: If you've used our legal help search service before or read any of our articles on law firms, you'll know we like to detail a range of firms. This includes leaders in their field and companies that could simply be considered 'less ordinary'. W...


RD Costings Ltd - Criminal Injury Claims based in Portishead: On the 1to1Legal network we review and recommend a wide range of firms. For some areas you may want a large firm with lots of resources. For others you may be better off with a Direct Access barrister to save some time and money. But there are a few ...


MGBe Legal Immigration Lawyers in London: At 1to1Legal we like to research and review a wide variety firms. From the very (sometimes unfathomably) niche boutiques, to large international firms. For some areas of law though, people really do want a specialist firm . From the queries we...


McEwan Fraser Legal Property Conveyancing in Edinburgh, Aberdeen & Inverness: If you've used our site before for either searching for legal help or to check an article on a firm you're already thinking of, you'll know that we tend to cover more 'fringe' firms that either focus on an intensely niche area of law or provide a uni...


Fieldfisher LLP Personal Injury Solicitors in Manchester & London: If you've used our site before to find legal help in your area, or if you've simply read through a few of our review articles - you'll have noticed that we tend to recommend and discuss firms that are apart from the typical high street offering. Whet...


APS Legal & Associates Ltd - Will Advisors and Assured Probate Services: If you've read a few of our other articles, you'll know there is usually something unique or alternative about the firms we choose to review. Either they are unbelievably niche in their target market, have achieved impressive growth during har...


Linkilaw Solicitors Ltd: We've worked with and written about this firm before when they were originally called Linkilaw Ltd. Even then their focus was still business clients. But with a new branding setup, web address change, and expansion into more areas of corporate law - ...


NV Legal Ltd Personal Injury Solicitors in Watford: Considering the wide range of case types within the title of 'Personal Injury', it can be hard to think of firms that deal with such matters as 'specialists'. Usually people expect the term specialist to apply to firms that deal with more niche title...


Simons Rodkin Solicitors LLP in London, Finchley & Hatfield: At 1to1Legal we're very picky about the firms we review, bring on to our network, and then recommend to people. In somewhere like London there are is a simply overwhelming number of firms to choose from . General practice solicitors, niche loca...


DFA Law LLP Solicitors in Northampton: Sometimes when researching a company online people tend to just look up some reviews on their favourite review site and then decide. For legal matters though, a handful of comments by clients who may have not had anything like the issues you're looki...


Ian Mallon Solicitors Ltd in Newry and Dublin: The goal of 1to1Legal is not to create a massive directory of law firms with as many crammed in as possible. The idea is to find a handful of different types of law office in each area so not only can you have a local firm if you want, but also be mo...


Asghar & Co Ltd Solicitors in Southall & Slough: Asghar & Co first caught our eye as being a larger firm that still handled Legal Aid cases. Whilst you may think Legal Aid is something like the NHS (i.e. available to all, just slower) over the past couple of decades the budgets and scope of Legal A...


Thorpe Wilson Ltd Solicitors in Rochdale: Obviously with the dozens of firms we review on this site, it's impossible for us to come up with dozens of legal matters to test them with as a consumer. But as there are always plenty of forums for clients to express their opinions, we try to help ...


Allsop Durn Solicitors in Ruislip: Sometimes when looking for new firms to add to our network we're not starting from a completely ignorant position. Whilst it would obviously be impossible for us to come up with enough legal matters to truly test every firm we review - we certainly d...


MTA Personal Injury Solicitors LLP in Bromley, Kent - Greater London: If you've read any other review articles on our site already, you'll know there's usually a pretty good reason for us to select a firm and add it to our list of recommended legal professionals. We certainly don't operate a 'cram everyone in' t...


Apprise Legal Services - Wills, Trusts, Probate & Estate Planning in Sutton Coldfield: If you've already read a few of these review articles on our site, you'll know that we always try our best to find more varied types of firms to recommend rather than simply stuffing our directory with hundreds of firms (where the only difference bet...


Aina Khan Law Ltd - Family Law Solicitors in Broxbourne, London: Typically when we review a firm we have to excuse the majority of their website's content. If you've already flicked through a dozen solicitor sites today, you've probably asked the same question - "Is the same person writing all of these?" The const...


Taborns Legal Business - Will Taborn Ltd in London: If you've read review articles on our site before then you'll know that we usually cover quite a bit of ground including regulatory databases, third party forums, snippets from across the site, quotes from peer groups, and so on. We either try to pro...


R James Hutcheon Solicitors - Law Firm in Liverpool: There is an unbelievably huge number of personal injury firms out there. On top of that there are hundreds of third party firms that will 'manage' your case. Worst of all are the people who don't do either and just act as if they are personal injury ...


Penn Chambers Ltd - Solicitors in London: There's no shortage of law firms around the London area. So what sort of things can you look for to distinguish which firm has the experience and expertise to handle your case best? We've been working with law firms for the past 20+ years and ...


Frank Rogers Law Ltd - Motoring Offence Solicitor in Birkenhead: It's a common misconception that general practice firms are less able to handle various case types than specialists. The idea being that a solicitor who handles a dozen different types of cases over a year can't possibly be as good as a solicitor who...


OJ Solicitors Ltd English & Romanian Solicitors in Glasgow: If you've used our site before to find legal help, then you'll already be aware that we do not cram every single law firm we can find into our lists. In any given area we may only recommend 3-4 local law firms for your case type. However we do try to...


Kudos Legal Ltd Solicitors in Glasgow and Preston: At 1to1Legal we do our best to provide a good mix of firms for people to choose from when seeking a law firm. We include general law firms, niche practices, sole practitioners, barristers, accounting services, debt collectors and more as each ...


Serious Law LLP - Serious Injury Law Solicitors in Bolton: The last article we put out detailed a firm that had mountains of positive peer reviews, but very little client feedback available to view on the web. The one prior was about a firm that seemed to have avoided the lime-light of news articles and revi...


5 Essex Court Chambers & Partners - Barristers in London: Usually when we review a firm we have to use a lot of our experience such as knowledge of the relevant agencies the firm might be registered with, tracking down alternate names, pinning down previous brands, browsing the lesser-known third party revi...


Avery & Walters Ltd - Solicitors in Leeds & Harrogate: We get dozens of firms contacting us each week asking about getting on to the 1to1Legal network and being recommended to people in the UK for legal services. We're quite picky and maybe take on one or two of them. Avery Walters on the other hand was ...


AWH Legal Ltd - AWH Solicitors in Manchester & Blackburn: The internet makes it much easier to find services you need such as legal advice. However with anyone able to make a flashy website and write good sales pitches - how do you know the best options for you? If you saw one firm had a multi-level ...


HH Law Ltd - Hampson Hughes Solicitors in Liverpool: One of the founders of our own 1to1Legal Firm (Mike Beverley) actually started off as an accident investigator in Liverpool for a nationwide firm of solicitors. Having spent more than a year 'face down on the wet pavements of Liverpool taking phot...

Lawcomm Solicitors Services in Fareham, Whiteley & London: Usually when we write an article on a firm that handles conveyancing, people are often confused to see us promoting and praising a firm that may have hundreds of complaining reviews. We then have to spend several paragraphs explaining and providing e...


Redwood Collections Ltd - Debt Recovery Services based in Croydon: Redwood Collections is a debt collection firm based in Croydon. On the 1to1Legal search function we always try to ensure there's a balanced number of specialist firms such as this alongside the general practice firms that cover a range of legal and/o...


Alexander JLO Solicitors - AJLO in London, Birmingham, Chelmsford, Norwich & Liverpool: Alexander JLO Solicitors is obviously a very popular firm amongst a huge population with plenty of other options to choose from. They cover a wide range of cases and have 50+ staff. If you check The Law Society's https://solicitors.la...


GloverPriest Solicitors Ltd in Birmingham (Great Barr), Stourbridge, Wellingborough & Tamworth: Typically when a firm gets quite large, they tend to hire a full time 'web guy' who then goes on to generate thousands of inner pages of a website targeting various topics, viral videos, celebrity-related law news and so on. This all gets editorialis...


Jarmans Solicitors Ltd in Sittingbourne, Kent & Chancery Lane, London: There are many things people can use to gauge whether a law firm stands out from the rest. They may have a decent website, plenty of available information, staff profiles, details of charity work, testimonials, third party reviews, and so on. If a fi...


33 Legal Ltd | Claim Services in Preston & Manchester: Lately we've been accused of writing reviews that are too long-winded. Nothing about the facts or background we provide not being useful. Just that we often wrap that information up in too many surrounding words. My daughter is now 12 and obsessed wi...


Hammond Trotter Solicitors Ltd | Motor Offence Lawyers in Manchester & London: We first added Hammond Trotter Solicitors to our list of recommended firms back in 2015. When it comes to motoring offences, people usually want a specialist hoping they'll know a simple loophole or trick to 'get them off'. So sure enough, we sought ...


Driscoll Kingston Solicitors in Liverpool: At the time of writing this we've been working with Driscoll Kingston for a little under a year. We don't demand perfection from any firm but we do our regular checks such as SRA verification, flicking through the Legal Ombudsman reports, ensuring th...


SBW Law Ltd - Solicitors in Liverpool: Today's article centres around the firm SBW Law. If you've read any of our other pieces about law firms and their websites, you'll hopefully know that we try to point out things about each firm that people might miss or may not even know about ...


IWC Estate Planning & Management Ltd - Probate & Will Services in Croydon, Bristol & Braintree: Adding IWC Estate Planning & Management Ltd to our list of recommended firms was really a no-brainer moment for us. So whilst we always try to write comprehensive and balanced articles about each of the firms we cover - this one may sound considerabl...


Briffa Legal Ltd Intellectual Property (IP) Solicitors in London: We're always open about the fact that some of the firms we review might be current partners of ours. Roughly it's about half and half right now. However, no firm gets to dictate what we write in their review or make changes unless we've made a factua...


Helix Law Ltd - Solicitors in Brighton & Eastbourne: Recently we've started seeking out more specialist firms to try and save people the hassle of phoning a firm that says they do personal injury, only to find out they don't do 'that' kind of injury. We've even come across a Motor Offence solicitor tha...


Leech & Co Solicitors Ltd in Manchester: If you've flicked through a few other sites when researching Leech & Co Solicitors Ltd, you may have seen a company start date quoted as 2010. That's just when they became a limited company. The firm's website obviously states they've been helping...


Joanna Connolly Solicitors in Liverpool, Merseyside: Joanna Connolly Solicitors is a sole practitioner law firm striving to provide a high level of service for consumer credit, contentious probate, and insolvency matters. When you visit their website, you'll also notice a real focus on clear, flexible...


CFG Law Personal Injury Solicitors in Cheadle, Greater Manchester: We've been recommending CFG Law to people with injury claims for some years now. Typically, unless we see specific terms popping up in our website's internal search function (e.g. people searching for "cfg solicitor reviews") we don't prioritise the ...




[ 1 ] &nbsp [ 2 ] &nbsp [ 3 ] &nbsp [ 4 ] &nbsp

Search for Solicitors
Near You:
Recommended Firms:
Law Firm Marketing Blog:
Edwards Reactivates Law License, Speaking At Occasion
: In is a partner. Ranks. The Lawyer publishes the UK 200 . a record of the 200 biggest U.K. counsels pupils weighing a school that "once you are inside the top 10 or 15 law schools it's significantly more important to get ...

Publishing Via EReaders For BizDev? Wolters Kluwer The Intelligent Solutions Blog
: It organize a totally free first consultation and can put you in touch with your special specialisation or with solicitors in your region. If you're a student registered on a class having a UK university. your institution subscrib ...

Why Are Not Posts On Law Firm Facebook Pages Getting Seen?
: They created that place. when they couldn't find it. Evan contacted they and Legal Authority identified close to 200 companies in Chicago and Houston. Dallas and Fort Worth that had patent prosecution practices and were o ...

>> Try our Lead Generation Services <<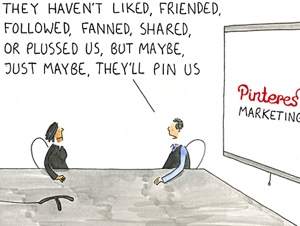 In the US?