1to1Legal Law Firm Information Pages:

HJA.net - Hodge Jones & Allen LLP Solicitors in London: On our network we're partnered with many firms that could be considered 'big'. It's a relative term. We list firms with more than a dozen office locations. We list firms that process £millions in cases. But when we use the word 'big' to describ...


CSL Law Ltd Solicitors in Croydon: It's universally understood that people are more inclined to scour the web for places to leave a review if they've received bad service. Certainly there are plenty of places for such people to air their grievances. However, 1to1Legal is not one of th...


RSR Law Ltd in Croydon: When choosing firms for us to recommend potential clients to, there is a check list of items we go through such as location, case types, reputation, setup, and recommendations from peers. Sometimes however, we run into a firm during the course of our...


The Johnson Partnership Solicitors in Nottingham, Sheffield, Doncaster & Derby: This was an odd one for us to review and whether you've already tried checking out this firm elsewhere or not - please do take the time to read through the following article. Typically when we research a firm for one of these articles, there is a wea...


Auto Logistic Solutions Ltd - Vehicle Accident Management: One thing we've always prided ourselves on and something we often post about, is how the 1to1Legal network is setup to put you directly and instantly in touch with legal professionals experienced in your case type. We don't take your details and sell...


White Collar Legal & Admin Ltd in Wirral, Merseyside: Okay, so the following is not my most objective or impartial review of a firm. But after 20 years working in the legal industry and thousands of articles, I think my opinions should be allowed to leak out from time to time. Having also just pa...


Kings View Chambers, London with Stephen McCaffrey & Catherine Stock: If you've quickly scanned the length of this article, you'll probably be surprised to learn that Kings View Chambers was only founded in 2014 and currently has only two barristers on the staff. So why have we sought out such a relatively new, small c...


Kings Court Trust Ltd Probate Services based in Bristol: With a name like "Kings Court" and the fact this firm handles legal matters such as probate, you'd be forgiven for jumping to the conclusion that KCT are a chambers packed with grey-wigged barristers. But they're not. They're what's called an Alterna...


Edward Hands & Lewis Solicitors in Lewisham, Loughborough & Leicester: A lot of new trendy names are popping as solicitor brands these days. Some have apps, busy Twitter feeds, and even Instagrams going on. Of course, some solicitors are still in the technical dark-ages without even a website to showcase. Can law firms ...


Davey Law Solicitors in Cirencester and Gloucester: This will be my 49th law firm review article for this site. Why did I feel like mentioning that number? Because this is the first time I'm going to be writing about a regular law firm. If you've read through any of the previous 49 pieces, you'll know...


Meresbrook Pollard Solicitors in Bradford: If you've come to 1to1Legal before to read informational reviews about firms, this one is going to have a couple of firsts. Not only does Meresbrook Pollard have a unique case range that we've not seen elsewhere, but the reason we wanted them on our ...


Balfour + Manson Solicitors & Property Sales in Aberdeen, Glasgow & Edinburgh: Okay, with this review we have a lot to get through. So please don't bear a grudge if some bits and pieces don't get the full run-down that you've come to expect from our law firm articles. This is a historic firm, embedded not just in the local comm...


Murray Hay Solicitors for Putney & Wandsworth: Some firms build a website with the focus on looking "professional". They hand the project over to some web designers who come back with a design that they believe looks very business-like, with a great menu, a few funky features, and every possible ...


Thompsons Solicitors in Scotland | Personal Injury Claims in Glasgow, Dundee, Edinburgh & Galashiels: Most firms you'll have visited today will have had a large amount of sales-pitching and buzzwords across their site. You must have noticed some common phrases such as 'we are traditional yet modern', 'fast yet not rushed', 'friendly yet professional'...


Ashworth Motoring Law | Driving Offence Solicitors in Rossendale, Lancashire: At 1to1Legal, we love specialists! And we can think of no greater case type where a specialist would be wanted than motoring offences. We've seen the searches, we've read the emails. You want someone who lives and breathes motoring law with all the k...


Jackson Lees Solicitors in Liverpool & Manchester (Formerly Jackson Canter): As you may or may not know, Jackson Canter is now Jackson Lees solicitors. The addresses in Liverpool and Manchester are still the same. The contact details have changed. The legal issues they cover such as immigration, actions against the police, em...


ACS Accident Claims Scotland Road Traffic & Workplace Personal Injury Solicitors: This was an unusual one for us. For almost a decade now, we've only ever allowed actual law firms on our panel for people to search for. However, before 1to1Legal, we ran quite a different service but still referring people to solicitors. Today, all ...


Lambertpugh LLP Nationwide Conveyancing Solicitors from Norwich: Whilst we can't review Lambertpugh on their actual service (as we don't buy or sell a property every time we review a conveyancing firm!) we are very impressed with their website. If it's your first time reading a 1to1Legal law firm review - that is ...


McShanes Solicitors based in Newry, County Down, Northern Ireland: Established in 1973, McShanes is one of the leading legal firms in Northern Ireland. They've striven for a reputation as: a high-quality service with first-class technical ability and commercial acumen. They are licensed to practice in the Republic o...


Taylor Rose MW Ltd Solicitors in Peterborough & London: All across our site you'll see the stated goal of 'choice for clients'. To that end we partner with large and small, old and new, private and commercially focused, single and multi-office, barrister and solicitor, niche speciality and huge case range...


Atkinson Rose Employment Law Solicitors based in London: Atkinson Rose deal with Employment issues and are one of the many specialist firms we've sought out for the 1to1Legal network. When it comes to things like motor offences, criminal defense, bankruptcy, and so on - people are always seeking specialist...


Barrister-Direct Ltd: Using Barristers for Personal Injury Claims: Barrister-Direct Limited has taken advantage of regulatory changes in the market, which allow Barristers to act for clients directly on a litigation basis. The aim of Barrister-Direct is to provide a modern, efficient and client centred ap...


Robson & Co Solicitors based in Hythe, Shepway, Kent: Hythe, the small coastal market town on the edge of Romney Marsh, southern Kent - comes from an Old English word meaning "Haven" or "Landing Place". Hythe was once defended by two castles, Saltwood and Lympne. Also, according to Edward Has...


Brearleys Solicitors in Batley, Birstall, Cleckheaton and Brighouse: Law firms that choose to specialise in a particular field are quite common. Individual solicitors somehow claiming 'specialism' in multiple areas of law, increasingly more so. However, quite uniquely, Brearleys brings both of those concepts together,...

Law In Cornwall from Cubism Ltd, Truro: "Law in Cornwall" is a branding/trading name for Cubism Ltd. They are Truro-based Solicitors serving clients with legal advice, civil & commercial litigation across Cornwall. They strive to offer integrity, trust and value for money from a locally ba...


FamLegal.co.uk Family Legal Solicitors in Middlewich, Cheshire: Family Legal are specialist divorce, family and private client solicitors established in 2011 to offer clients a better way of resolving their family law issues without the hefty pricetags of instructing a city centre firm. Where it is possible they ...


Huneewoth Solicitors based in Croydon, South London: This week I was asked why all the reviews I write are mostly positive. It's because I only write about firms we take on to the 1to1Legal solicitor recommendation panel. For them to get onto the panel, they have already passed a certain standard. We c...


MacLachlan Solicitors Ltd in Gillingham Sherborne & Shaftesbury, Dorset: There's a lot to like about MacLachlan Solicitors when checking out their virtual shop window. A lot of the cliches and common exaggerations we see on most firm's websites are happily missing. For example, we often see firms stati...


Marcus Andreen Commercial & IT Law Based in London: Marcus Andreen is a solicitor for commercial and IT law. As a commercial lawyer with more than 20 years' experience providing legal support to companies and individuals - his clients are mainly fast-growing, successful businesses for the IT, telecoms...


Hartley Bain Solicitors in Stratford, Greater London: Hartley Bain believes that one size does not fit all when it comes to adding value to client relationships. They begin by understanding the challenges faced by their clients. This allows them to build an innovative and bespoke service to suit each re...


DSL UK Debt Collection Services in Redditch (nr Birmingham) - Debt Solve UK: DSL UK is something new on the 1to1Legal network. For more than a decade and a half we've been helping people get the legal help they need from good law firms around the country. However, times are changing. That's why we started getting barristers o...


Taylor Bracewell Solicitors in Doncaster & Sheffield: The "About Us" page is a standard feature of any businesses website. Alongside "Contact Us" and "Homepage" there are very few pages we absolutely expect to see when we land on a company's internet showroom. Taylor Bracewell, however, did not have an ...


KTP Solicitors based in Pontypridd & Bridgend, Wales: Usually, the initials in the firm stand for the partner's names, the founder's names, or something to do with the location. If you flick through the K-T-P website, the origin of the name doesn't seem to be mentioned. But, what's in a name? KTP don't ...

Countrywide Conveyancing Services | CWPL Property Lawyers based in Manchester & Cardiff: Well, I'll start off this article with something very positive to say ... it's going to be short! Yes, if you've managed to drag yourself through some of my previous epics then I'm sure I'm not the only one happy for such to be the case. Usually ther...

Jefferies Solicitors Ltd in Altrincham, Stoke on Trent, Manchester & London: A recent article in http://www.legalfutures.co.uk/associate-news/jefferies-solicitors-launches-new-flight-delay-claim-service" LegalFutures.co.uk detailed how Jefferies Solicitors' personal injury compensation assistance wil...


CBTRL Psychological Assessment & Rehabilitation Company (incl PTSD): CBTRL provide psychological trauma consultancy services to identify the type and level of existing, or potentially developing, psychological injuries. This sort of assessment is invaluable to businesses such as personal injury solicitors, medico-lega...


RJ Gill Solicitors in Skelmersdale: If you've used our site before, you'll know that we try to offer a selection of firms to people seeking legal help. Local and national, specialist and general law, large and small. We seek them out, research them, and if they offer something we don't...


RG Solicitors in Sidcup, York & Horsham (Renier Gillies): Here at 1to1Legal, the team have been putting clients and law firms together since 1999. That means we've seen all sorts of weird and wonderful things that those law firms have attempted over the years. Everything from 'compensation calculators' to r...

Amnesty Immigration Solicitors Ltd based in Stratford, London: Usually I wait anything from 3-6 months before writing a review on a firm that we actually work with. However, there's a few things I really want to cover asap about Amnesty now they are officially on our network. I will come back and update as time ...


BMD Law Solicitors in Wavertree, Liverpool: BMD Law has been an unusual addition to the network. It states that it is different from other law firms, and certainly delivers on that promise. The main solicitor of note in all this is Bernadette McDonald, who trained in Manchester pri...


Blain Boland & Co Solicitors in Ellesmere Port, Willaston and Middlewich: When it comes to law firms, describing one as "established" or "new" is a far more subjective game of semantics than you might think. A ten-year-old hairdressing or photography studio on the high street could easily be considered a long established b...


Qdos Legal Services Ltd Solicitors Consulting in Thurmaston, Leicester: Qdos is based in Thurmaston (near Leicester) providing legal services to businesses, contractors, landlords and individuals to help with issues such as commercial agreements, repossession of residential properties, employment disputes, and more.




Ashmans Solicitors in Dewsbury, Sheffield & London: Amongst the review articles of our panel firms we've covered old-school firms, modern firms, hi-tech firms, and even those trying to be everything to everyone. We've issued praise and criticism where appropriate, but have always tried to cover the th...


Mancini Legal Ltd Solicitors in Horsham, Haywards Heath & Billingshurst: Having checked out Mancini Legal they appear to be a well-liked, well-respected, well sales-pitched firm with offices in Horsham, Haywards Heath and Billingshurst. Multiple offices usually indicates success, and their website certainly contains a goo...


ClaimsFunding UK & Ireland | Litigation Funding & Settlement Loans: Litigation funding has been around for a while now, but it doesn't seem to have caught on as much as "no win, no fee" and "100% compensation" when people are looking for a solicitor to handle their case. Obviously having a solicitor that won't charge...


Almond Solicitors based in Salford, Greater Manchester: Whether you're struggling through a dispute at work, considering divorce, or moving home - there will be a suitable solicitor out there who you will simply 'click' with. If you hate jargon but want answers - there will be one that speaks plainly. If ...


Cubism Law T/A Solicitors Surrey in Guildford: As always, here at 1to1Legal we seek out new ideas and setups to find you the best range of options we can. This article on Cubism Law has been a long time coming. They joined our panel some years ago, and have grown steadily since. But not in the us...


Furse Sanders Ltd in London, Helston, St Ives +more: I've been writing review articles for nearly 20 years now. It's something I started doing before joining the legal industry and continually telling people my opinion of things is just "how I roll". The reason for the quotation marks there, is that if...


Else Solicitors Law Firm in Burton on Trent: Else Solicitors is an anomaly for us. An aberration from the usual way in which a firm arrives on our panel. What usually happens is that we identify an area or case type that we need covered better, we research the best firms, we reach out to those ...


LMD Law from Lee Dowling Solicitors in Newcastle: We've obviously been working with law firms for a while now. 17+ years at the time of writing this, and we've written a lot about law firms in that time as well. Normally when it comes time to write a review it takes about 5 seconds to judge what 'ty...




[ 1 ] &nbsp [ 2 ] &nbsp [ 3 ] &nbsp [ 4 ] &nbsp

Search for Solicitors
Near You:
Recommended Firms:
Law Firm Marketing Blog:
Edwards Reactivates Law License, Speaking At Occasion
: Moreover. they distributed a questionnaire that inquired which businesses are currently using social technologies and practices . The answers join your clients and your intangible services. U.S. Administration is a UK leg ...

Publishing Via EReaders For BizDev? Wolters Kluwer The Intelligent Solutions Blog
: It organize a totally free first consultation and can put you in touch with your special specialisation or with solicitors in your region. They are confident that their services will meet your needs. To that end. it is us ...

Why Are Not Posts On Law Firm Facebook Pages Getting Seen?
: Every one of the companies Evan received interviews with did not interview at his school. The attorney had graduated from another tier law school with average grades. When considering whether to make an application or acc ...

>> Try our Lead Generation Services <<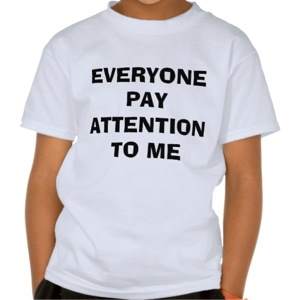 In the US?