1to1Legal Law Firm Information Pages:

Almond Solicitors based in Salford, Greater Manchester: Whether you're struggling through a dispute at work, considering divorce, or moving home - there will be a suitable solicitor out there who you will simply 'click' with. If you hate jargon but want answers - there will be one that speaks plainly. If ...


Cubism Law T/A Solicitors Surrey in Guildford: As always, here at 1to1Legal we seek out new ideas and setups to find you the best range of options we can. This article on Cubism Law has been a long time coming. They joined our panel some years ago, and have grown steadily since. But not in the us...


Furse Sanders Ltd in London, Helston, St Ives +more: I've been writing review articles for nearly 20 years now. It's something I started doing before joining the legal industry and continually telling people my opinion of things is just "how I roll". The reason for the quotation marks there, is that if...


Else Solicitors Law Firm in Burton on Trent: Else Solicitors is an anomaly for us. An aberration from the usual way in which a firm arrives on our panel. What usually happens is that we identify an area or case type that we need covered better, we research the best firms, we reach out to those ...


LMD Law from Lee Dowling Solicitors in Newcastle: We've obviously been working with law firms for a while now. 17+ years at the time of writing this, and we've written a lot about law firms in that time as well. Normally when it comes time to write a review it takes about 5 seconds to judge what 'ty...


Go Complain UK - File a Consumer Complaint against a Company Online: We've been searching for a firm like Go Complain for many years. Over a decade at least. In fact, we started laying the foundations for creating such a service ourselves around 2007 - but then the government waded in with it's size 14s and started bl...


Starck Uberoi Solicitors in London: Usually it only takes a handful of months before a new firm on our network ends up with a review from us. However, Starck Uberoi had been on our network for almost two years without any indication people coming through wanted our input. Of course, ou...


Acumen Business Law, Commercial Solicitors in Crawley: If you've read some of our other articles, you'll know we're against firms forcing the idea they're modern using cheap gimmicks such as carbon-offset computers or bean-bags in the waiting room. Most of the time they are quirks for the sake of quirkin...


Archways Solicitors in Manchester: If you've been a bit tested by the length of some of our other reviews, you'll be happy to hear that this one will far briefer . I'll do my best to remain within the scope of just this firm and their setup, doing away with the typical tangents,...


Mercantile Barristers Ltd London Chambers: Over the past few years we've been increasing the number of barristers on our network. Even though it's been well over a decade since the law changed to allow people direct access to a barrister rather than going through a solicitor - for some reason...


Kent Traffic Law in Maidstone, Sunil Rupasinha Motor Offence Barrister: If you've used our site to find legal help in the past, you'll know we're very keen on specialists when it comes to things such as divorce, criminal law, medical negligence and motor offences. That doesn't mean general practice firms can't have a dec...


Michael Rose & Baylis Ltd Solicitors in Liverpool: Like many Scots, I'm a fan of various towns in England that English people don't seem as keen on. The most renown is Blackpool. But I'm also a big fan of Liverpool, despite having spent so much time face down on it's wet streets investigating cracks ...

Bradford & Son Solicitors in Rotherham, South Yorkshire: We were actually introduced to Bradford & Son because we knew someone who went to work with them. Having been in the legal industry for over 20 years now, we're acquainted with hundreds of firms around the country and at least 'aware' of hundreds mor...


Boyd Rice Solicitors Ltd in Newtownards & Belfast, Northern Ireland: "Boyd Rice Solicitors is a long established Law Firm and has been providing legal advice to clients throughout Northern Ireland for over 30 years." If you've done some research on Boyd Rice already, you may ha...


Hine Legal Ltd Employment Solicitors in London: We love being able to get specialists on the network, especially for things people really want specialists for. For legal issues such as personal injury or wills it's not really a high priority. But practically every single person facing a motor offe...


Warwick Vesey Criminal Law & Immigration Solicitors in Birmingham: When it comes to criminal law firms in general, the sales pitch text on their websites can essentially be broken down into two categories. They will either sound aggressive talking about 'fighting your corner' and boast about how much winning they do...


Parkview Solicitors Immigration & Personal Injury Higher Court Advocates in Bolton: As members of the Solicitors Association of Higher Court Advocates, Parkview Solicitors focus their aim on providing legal services to both individuals and businesses, whilst maintaining the highest ethical and professional standards. The...


Rogers Personal Injury Solicitors based in Dublin 2, Ireland: It may look to the casual browser that 1to1Legal is just some directory listing solicitor's details. However, the number of firms we recommend to people is tiny when compared to the populations we are trying to cover. England has around 60 million pe...


Waterstone Solicitors in London: I know I repeat this a lot, but our aim here at 1to1Legal is to ensure people are not only aware of the different choices available to them - but to also point out a few options along the way. Most people have their own ideas about the type of solici...


Three Graces Legal Solicitors based in Liverpool, Merseyside: If you've used the 1to1Legal network to find yourself legal assistance before, or if you've already read through a few of the articles on this site - you'll know that our job of finding recommendable firms is a difficult one. First of all, we don't w...


Mason Baggott & Garton Solicitors in Brigg, Epworth & Scunthorpe: Mason Baggott & Garton has always struck us as the quintessential "British Law Firm". Established in the 1800s? [Check]. Niche, tight-knit grouping of offices? [Check]. At least three generations of the same family having worked there? [Check]. A kni...


Bromets Solicitors in Tadcaster, Selby, North Yorkshire: From Grade II offices in Tadcaster, and having been in operation for over 165 years - Bromets are a historic Yorkshire based solicitors practice, providing specialist advice in capital tax planning, trusts and succession issues, Wills and probate, co...


Morgan Carter Personal Injury Solicitors in Oldham, Manchester: When our 1to1Legal team first started out in 1999, we worked solely on personal injury claims. We didn't start branching out into other areas such as wills, conveyancing, business or family law until 2007. That's one of the reasons accident claims st...


Ropewalk Chambers Direct Access Barristers in Nottingham: As part of our mission to give people choice when seeking legal assistance, we've been slowly introducing barristers into the 1to1Legal search. Ropewalk Chambers is the latest to be included. These days, people are becoming more aware of their legal ...


PM Law based in Sheffield & Maidenhead, Proddow Mackay Solicitors: The PM stands for Proddow Mackay, which is a perfectly good name. The kind of name you expect a law firm to have. But with the double "d" in the middle of Proddow and the various versions of Mackay available - it was certainly a wise decision of thei...


Emerald Law Personal Injury Solicitors in Liverpool, Merseyside: With a name like "Emerald Law" and including a four leafed clover design in their logo - you'd expect them to be based in the heart of the Isle of it's namesake. But this firm is actually based in Liverpool, servicing England and Wales like any norma...


Shaw Gibbs LLP Business Insolvency and Financial Advice in Oxford & London: Shaw Gibbs team of licensed insolvency practitioners and experts will try to find you amicable solutions to problems. They have over 30 years' experience of advising businesses and individuals through voluntary arrangements, liquidation of solvent an...


Savants Advisory Ltd Business Recovery & Insolvency Help in London: For most of the firms we review on this site, we have not used their services as an actual client. (It would be weird if we had that many legal problems anyway.) But you can find reviews written by happy or angry people all over the web. Indeed there...


Nesbit Law Group LLP | Law Firm in Bury, Liverpool, Birmingham & London: With four offices long the length of the country, the Nesbit Law Group consider themselves to be a professional, modern, and 'approachable' firm. Located in Birmingham, London, Liverpool and Bury, their staff speak a range of languages with dedicated...


Herrmann Lawyers with Offices in UK (Northampton) & USA (Las Vegas): Recently we've been making an effort to find you good international firms. Those that have offices in the UK and abroad so they have more collective experience of local issues, language skills, and so on. International firms should also cost less and...


Integral Law Ltd - Solicitors Firm in Hendon, London: When Integral Law first popped up on our radar, they did not have a website. These days people rely heavily on a website for any firm to judge whether to use them or not. However people are also always seeking experienced specialists in most areas...


Alfred James & Co Solicitors LLP in South Croydon, Surrey: AJ&Co have been working with 1to1Legal on and off since 2012. That shows they obviously have incredibly good taste in business partnerships. Does that mean we're going to write a completely bias review? Of course not. At least a third of the firms we...


Shaw and Co Personal Injury Solicitors in Newcastle: Today's piece is on a Personal Injury specialist firm called Shaw & Co. The term 'Personal Injury' has been generalised over the past couple of decades and unfortunately it's difficult to tell whether a firm will actually take on your specific typ...


Hallmark Solicitors in London, Leeds & Hull: It's true that many general practice firms have experts within the group. Obviously the larger the firm, the more case types they can claim to specialise in. If a firm only has two solicitors yet states they 'specialise' in two dozen different case t...


Kuddus Solicitors & Notary Public in London: Obviously if we've added Kuddus Solicitors to our network and are recommending them to people - we're going to have more 'pro' things to say about them than 'con' . If you've already read through a few of our other reviews, you'll know not ever...


Ross Coates Solicitors in Kesgrave & Ipswich: If you've come to this page seeking a selection of over-capitalised or over-exclamated public snippets about Ross Coates Solicitors - that's not what we do. There are already enough forums allowing crowds of anonymous people to write whatever they wa...


Graysons Solicitors in Sheffield & Chesterfield: When a firm has statements such as 'Established in 1925' on their front page - we are always a little cautious. Unfortunately we've seen many tenuous claims to long solicitor histories, including one firm who's claim was merely based on the fact they...


Injury Lawyers UK from Centenary Solicitors in Folkestone & Holburn (London): If you've read a few of our articles on various UK firms, you'll have hopefully got the general idea of the types of firms we write about. At least half of the firms we review are actually members of our network. So of course, the review is going to ...


Thamina Solicitors Ltd in Whitechapel, London: If you've already read through some of our other law firm reviews, you'll know by now that we're always seeking unique firms to add to the network. Either in their case range, set up, service style, or just personality. Choosing between 10 law firms ...


Karen Pointon & Co Solicitors Ltd in Newcastle-under-Lyme: We've written hundreds of review articles over the past 20 years and if you've already read some on this site, you'll know that we do our homework and have no problem pointing out any issues we spot. Even if the review is about one of our network fir...


Ventura Law Ltd Solicitors in London & Amersham: Often when people are searching for legal representation they search for specialists such as "employment law solicitor" or "expert divorce lawyer". The belief being that firms which focus solely on one particular area of law can handle such cases bet...

HUMD Solicitors in Manchester: We'd been trying to get HUMD Solicitors on our network for a while before finally achieving that goal. Our aim is to find a mix of firms. Some old, some new, some major, some rural, some specialists, and some general practice. HUMD caught our eye for...


rhw Solicitors LLP in Guildford, Surrey: If you haven't read any of our other reviews before this one, then the fact I'm relieved to be writing a simple review about a very straightforward firm - may come as a shock. But in reality the number of firms trying to be too trendy or being stuck ...


Berlad Graham LLP Solicitors in Solihull, Bristol, Uxbridge & London: The team here at 1to1Legal are always on the lookout for unique firms or even just unique individuals to invite onto our network so we can offer you a wide selection of skills, options, locations and methods to take care of your legal issues. We have...


Linkilaw Ltd Business Legal Advice Services in London: If you've read some of our other review articles, you may have seen us say to avoid comparison sites when looking for legal services. We stand by this recommendation. Over the past several months we've seen nothing but complaints from people who pick...


BES Legal Ltd Solicitors in Coventry, Elstree, Great Barr (Birmingham), Sussex & Walsall: To avoid these reviews turning into more of a Wikipedia-type resource, we tend to skip details that are purely for the sake of information. For example, the B.E.S. of this firm's name stands for the name of the founder - Bate Edmunds Snape. Whilst th...


Artington Legal - Artington Services Ltd in Woking, Greater London: With an opening slogan of "Doing law, differently" we were always going to at least take a good look at Artington Legal and their offerings. If you've read any of the other review articles on here, you'll know we try to find a varied selection...




[ 1 ] &nbsp [ 2 ] &nbsp [ 3 ] &nbsp [ 4 ] &nbsp

Search for Solicitors
Near You:
Recommended Firms:
Law Firm Marketing Blog:
East Lancs Solicitor Struck Off After GBP400k Fraud (From Lancashire Telegraph)
: Avoid firms that demand further services or can not offer a concrete quote including things should the case drag on. like the billing system functions. The relevent laws is s58.3a) Courts and Legal Services Act 1990 .as amended). ...

Consumers More Inclined To Use Internet To Locate A Solicitor Than Ask A Friend Or
: You might have learned of posh. infant. sporty and frightening - here comes political zest. The SRA knows of issues in a firm applicable to the protection of customer cash. For applying. the reason is that financing is offered by ...

5 Tips For Finding A Reputable Local Solicitor
: Most NQs work eagerly towards increased seniority in the business. A good trainee must possess leading social and communication skills to establish collaborative relationships inside the company. In addition. you have the ...

>> Try our Lead Generation Services <<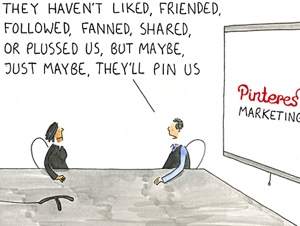 In the US?