1to1Legal Law Firm Information Pages:

Ventura Law Ltd Solicitors in London & Amersham: Often when people are searching for legal representation they search for specialists such as "employment law solicitor" or "expert divorce lawyer". The belief being that firms which focus solely on one particular area of law can handle such cases bet...

HUMD Solicitors in Manchester: We'd been trying to get HUMD Solicitors on our network for a while before finally achieving that goal. Our aim is to find a mix of firms. Some old, some new, some major, some rural, some specialists, and some general practice. HUMD caught our eye for...


rhw Solicitors LLP in Guildford, Surrey: If you haven't read any of our other reviews before this one, then the fact I'm relieved to be writing a simple review about a very straightforward firm - may come as a shock. But in reality the number of firms trying to be too trendy or being stuck ...


Berlad Graham LLP Solicitors in Solihull, Bristol, Uxbridge & London: The team here at 1to1Legal are always on the lookout for unique firms or even just unique individuals to invite onto our network so we can offer you a wide selection of skills, options, locations and methods to take care of your legal issues. We have...


Linkilaw Ltd Business Legal Advice Services in London: If you've read some of our other review articles, you may have seen us say to avoid comparison sites when looking for legal services. We stand by this recommendation. Over the past several months we've seen nothing but complaints from people who pick...


BES Legal Ltd Solicitors in Coventry, Elstree, Great Barr (Birmingham), Sussex & Walsall: To avoid these reviews turning into more of a Wikipedia-type resource, we tend to skip details that are purely for the sake of information. For example, the B.E.S. of this firm's name stands for the name of the founder - Bate Edmunds Snape. Whilst th...


Artington Legal - Artington Services Ltd in Woking, Greater London: With an opening slogan of "Doing law, differently" we were always going to at least take a good look at Artington Legal and their offerings. If you've read any of the other review articles on here, you'll know we try to find a varied selection...


Lindsays Solicitors Offices in Edinburgh, Glasgow & Dundee: Considering the size and scope of the firm, you probably don't need much introduction to Lindsays solicitors or explanation as to why we have added them to our database of recommended firms. However we thought it could be very helpful to take ...




[ 1 ] &nbsp [ 2 ] &nbsp [ 3 ] &nbsp [ 4 ] &nbsp

Search for Solicitors
Near You:
Recommended Firms:
Law Firm Marketing Blog:
Edwards Reactivates Law License, Speaking At Occasion
: In is a partner. Ranks. The Lawyer publishes the UK 200 . a record of the 200 biggest U.K. counsels pupils weighing a school that "once you are inside the top 10 or 15 law schools it's significantly more important to get ...

Publishing Via EReaders For BizDev? Wolters Kluwer The Intelligent Solutions Blog
: They are going demonstrate how this promotion process may be made more efficient and to go over an all-inclusive law firm internet marketing strategy. Their October Promotion Hint of the Month" counts down their top ten r ...

Why Are Not Posts On Law Firm Facebook Pages Getting Seen?
: In the first ever ranking of law schools by hiring officials at the country's top law firms. the Boston school has beaten out its archrival in New Haven. Conn. . By creating an eBook. you've the opportunity to insert multip ...

>> SEO for Law Firms? <<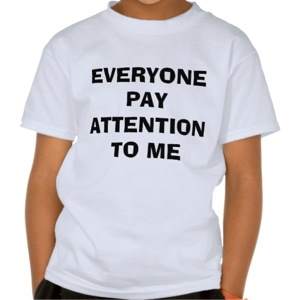 In the US?